View all news
Wind energy expert appointed visiting professor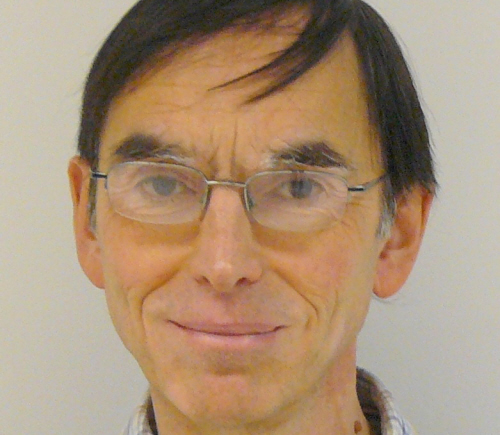 Press release issued: 24 August 2016
A world-leading expert in wind turbine design and analysis has been appointed a Visiting Industrial Professor at the University of Bristol within the Department of Aerospace Engineering. This will involve working with staff across the Faculty of Engineering and the Cabot Institute's Low Carbon Energy Research Group.
Ervin Bossanyi is a Senior Principal Researcher within DNV GL's Strategic Research and Innovation Group for Renewables. He has over 38 years of professional experience in many different aspects of renewables in the academic, industrial and consultancy sectors and is regarded as one of the world-leading authorities on wind turbine control. Other significant contributions to the renewables industry include work on novel transmission systems, detailed simulation modelling, grid integration of renewables, turbulence modelling, forecasting, and operation and maintenance planning.
Ervin has over 70 publications, papers and conference presentations and he co-authored the Wind Energy Handbook, commonly regarded as one of the most authoritative texts on wind energy technologies. In June 2014, he was awarded the Scientific Award of the European Academy of Wind Energy for outstanding contributions to the development of wind energy. He is also an Associate Editor of the IET's Renewable Power Generation Journal and has been a reviewer and session chair for European Wind Energy Association annual conferences since 2013.
Ervin Bossanyi, Visiting Professor and Senior Principal Researcher, said: "I have seen wind energy grow from almost nothing into a major industry at the forefront of global efforts to mitigate the threat of climate change. I am delighted at this opportunity to help promote collaborative research projects and to share my experience of this fascinating technology with the next generation of students."
Ervin already has close links with the Department of Aerospace Engineering through a number of EU and EPSRC funded research projects in areas such as wind turbine blade design and wind turbine wake modelling. These have led to collaborative journal and conference publications and will continue to form a major part of his work with the University. Additional research activities planned for the Fellowship include work on developing renewable energy microgrids for developing countries and a design project aiming to develop a novel floating platform for offshore wind turbines.
Professor Ian Bond, Head of Queen's School of Engineering, added: "DNV GL have given tremendous support to both our research and teaching over recent years and we look forward to Professor Bossanyi's Fellowship further cementing this relationship. Giving our students access to cutting-edge expertise and expanding our research in renewable energy is vital to addressing society's energy challenges."
Professor Rich Pancost, Director of the University of Bristol Cabot Institute, explained: "We are committed to not just defining the challenges of the 21st century but also to tackling them. And we cannot do that alone. Building stronger links to industry leaders such as DNV GL and hosting excellent researchers such as Professor Bossanyi will be critical to developing new approaches and technologies."
Ervin also plans to support the University's teaching activities by supervising a number of undergraduate research projects linked to wind turbine control and windfarm modelling. This will complement DNV GL's existing support to an optional teaching unit on wind and marine energy, which is delivered to around 100 final year undergraduate students every year, from across the Faculty of Engineering.
Lars Landberg, Group Leader and Senior Principal Researcher, DNV GL, said: "DNV GL is very happy with the collaboration we have with the University of Bristol, and with the Professorship we see our ties further strengthened. We are also honoured that Ervin Bossanyi has been given this prestigious title. We look forward to further collaboration and results which will benefit the renewables industry, the University and DNV GL."
The Fellowship promises to build on the University's already strong relationship with DNV GL and will act as a catalyst for expanding our research and teaching activities linked to renewables.
Further information
About DNV GL
DNV GL provides classification and technical assurance along with software and independent expert advisory services to the maritime, oil & gas and energy industries. It also provides certification services to customers across a wide range of industries. Operating in more than 100 countries, the company's 15,000 professionals are dedicated to helping its customers make the world safer, smarter and greener.
About the Cabot Institute
The University of Bristol Cabot Institute drives world-leading research on how we depend on, live with and affect our planet. It stimulates new thinking and strives for new innovations to meet our social and environmental challenges. Its communities focus on six crucial areas: global environmental change, food, water, low carbon energy, natural hazards and future cities and communities. Each community is driven by outstanding academics with government, industry and society partners from across the globe. Working together, they seek radical and integrated solutions to 21st century challenges.