View all news
Russell Group Roadshow comes to Bristol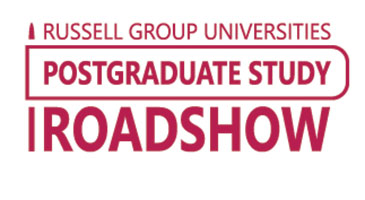 29 October 2015
The University is hosting the Russell Group Universities Postgraduate Study Roadshow on 2 November.
The Roadshow will feature exhibitors from all 24 Russell Group universities, and will be of special interest to final-year undergraduates, postgraduate taught students, and anyone in the local area who is considering postgraduate study.
The event will be held in the Richmond Building, home of Bristol Students' Union. The main exhibition will be in the Anson Rooms, and there will be a programme of talks in the Pegg Studio Theatre.
All are welcome; if you're planning to come, it's best to register in advance, but you can also simply turn up on the day. Full details and registration information are available on the Roadshow website.
If you're interested in pursuing a research degree and want to find out more about what Bristol has to offer, the University will also be holding its own Postgraduate Research Open Day on 12 November. Further information and registration details are available on the Doctoral College website.