View all news
From lab bench to backbench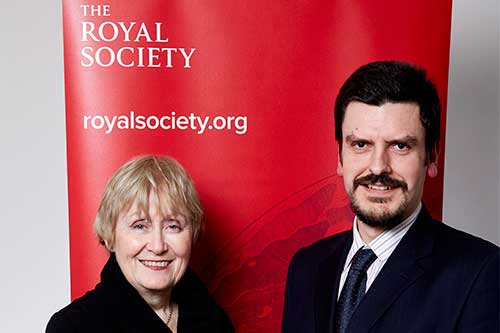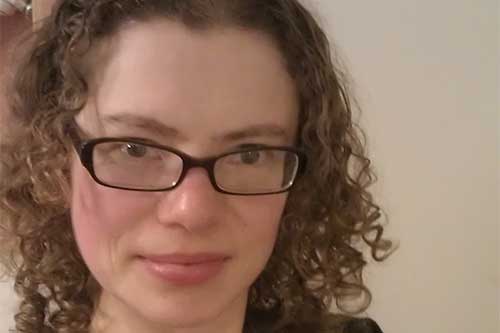 Press release issued: 23 November 2015
Two academics from the University of Bristol will be swapping a lab coat for legislation when they visit the House of Commons for a week in Westminster. The week (23-26 November) is part of a unique pairing scheme run by the Royal Society- the UK's national academy of science, with support from the Government Office for Science.
Dr Theo Tryfonas, Senior Lecturer in Systems Engineering in the Department of Civil Engineering and an expert in Smart Cities, will shadow Madeleine Moon, MP for Bridgend, and Dr Kate Hendry, Royal Society Research Fellow in the School of Earth Sciences, who studies silicon cycling in the oceans, will shadow Dr Julius Piercy from the Department for Food, Environment and Rural Affairs. As well as learning about their work, while in Westminster the academics will attend seminars and panel discussions about how evidence is used in policy making and will also attend a mock Select Committee.
The visit will provide the researchers with a behind the scenes insight into how policy is formed and how their research can be used to make evidence-based decisions. It will also give the parliamentarian and civil servant the opportunity to investigate the science behind their decisions and improve their access to scientific evidence.
Dr Theo Tryfonas said: "I wanted to participate in the scheme in order to get a deeper insight into policy making and to understand how a technologist like me could interface more effectively with policy makers. The relationship between policy making and advance technology is challenging, given the rapid change of information and communication technologies (ICT), as well as the potential impact that ICTs can have in the context of climate change, aggressive urbanisation and global security. Development of digital technology and policy making must go hand in hand in order to enable more relevant and effective, evidence-based interventions for future cities."
Dr Kate Hendry added: "I applied for the MP-scientist pairing scheme to find out more about how to communicate my research into oceans and climate to policy makers and other stakeholders. My current projects have a strong emphasis on understanding the cycling of nutrients in seawater, and how the supply of nutrients to marine algae changes through time. It's these marine algae that form the basis of the food chain and are all-important for fisheries and other marine resources, which come under the DEFRA remit."
The week will begin with a reception in parliament where Jo Johnson MP, Minister for Science and Universities will speak about the value of UK research and the important role of scientific advice in parliament. Nicola Blackwood MP, Chair of the Science and Technology Select Committee will also speak about the Committee's plans to investigate the evidence underpinning Government policies.
The Royal Society's pairing scheme, which started in 2001, aims to build bridges between parliamentarians and some of the best scientists in the UK.
Dr Julie Maxton, Executive Director of the Royal Society said: "Our world faces challenges that can only be addressed with a solid understanding of science. From climate change mitigation and adaptation to GM regulation, policy makers must make decisions about issues which will affect the lives of all those in the UK, and often, the global community. We must rely on them to make sound decisions based on the best available evidence when tackling these complex issues.
"Scientists and policy makers have a responsibility to engage with each other to get the best possible scientific advice into public policy making. The Royal Society's pairing scheme, now in its 15th year, provides an opportunity for MPs and scientists to build long-term relationships to make the best evidence and scientific advice increasingly accessible. The shaping of public policy can only improve over time as these relationships continue to grow."
Further information
The Royal Society pairing scheme is in its 15th year. Since it started in 2001, 334 scientists, 139 MPs, three Peers and 91 Civil Servants have taken part in the scheme. Previous participants include former MEPs Caroline Lucas, now Green MP for Brighton, and Nick Clegg, former Deputy Prime Minister and Liberal Democrat MP for Sheffield Hallam.
Further information about the Royal Society pairing scheme, as well as case studies, can be found at the following link: http://royalsociety.org/training/pairing-scheme/
The Royal Society is a self-governing Fellowship of many of the world's most distinguished scientists drawn from all areas of science, engineering, and medicine. The Society's fundamental purpose, reflected in its founding Charters of the 1660s, is to recognise, promote, and support excellence in science and to encourage the development and use of science for the benefit of humanity.

The Society's strategic priorities are:
Promoting science and its benefits
Recognising excellence in science
Supporting outstanding science
Providing scientific advice for policy
Fostering international and global cooperation
Education and public engagement
For further information please visit http://royalsociety.org. Follow the Royal Society on Twitter at http://twitter.com/royalsociety or on Facebook at http://www.facebook.com/theroyalsociety
The scheme is supported by The Government Office for Science. The Government Office for Science ensures that government policies and decisions are informed by the best scientific evidence and strategic long-term thinking. It is led by the Government's Chief Scientific Adviser, Sir Mark Walport, who advises the Prime Minister and Cabinet on all scientific matters.
The Government Office for Science is responsible for giving scientific advice to the Prime Minister and members of the Cabinet, through a programme of projects that reflect the priorities of the government, ensuring and improving the quality and use of scientific evidence and advice in government (through advice and projects and by creating and supporting connections between officials and the scientific community), providing the best scientific advice in the case of emergencies, through the Scientific Advisory Group for Emergencies (SAGE) and helping the independent Council for Science and Technology provide high level advice to the Prime Minister