View all news
Bristol academic dives into Loch Ness mystery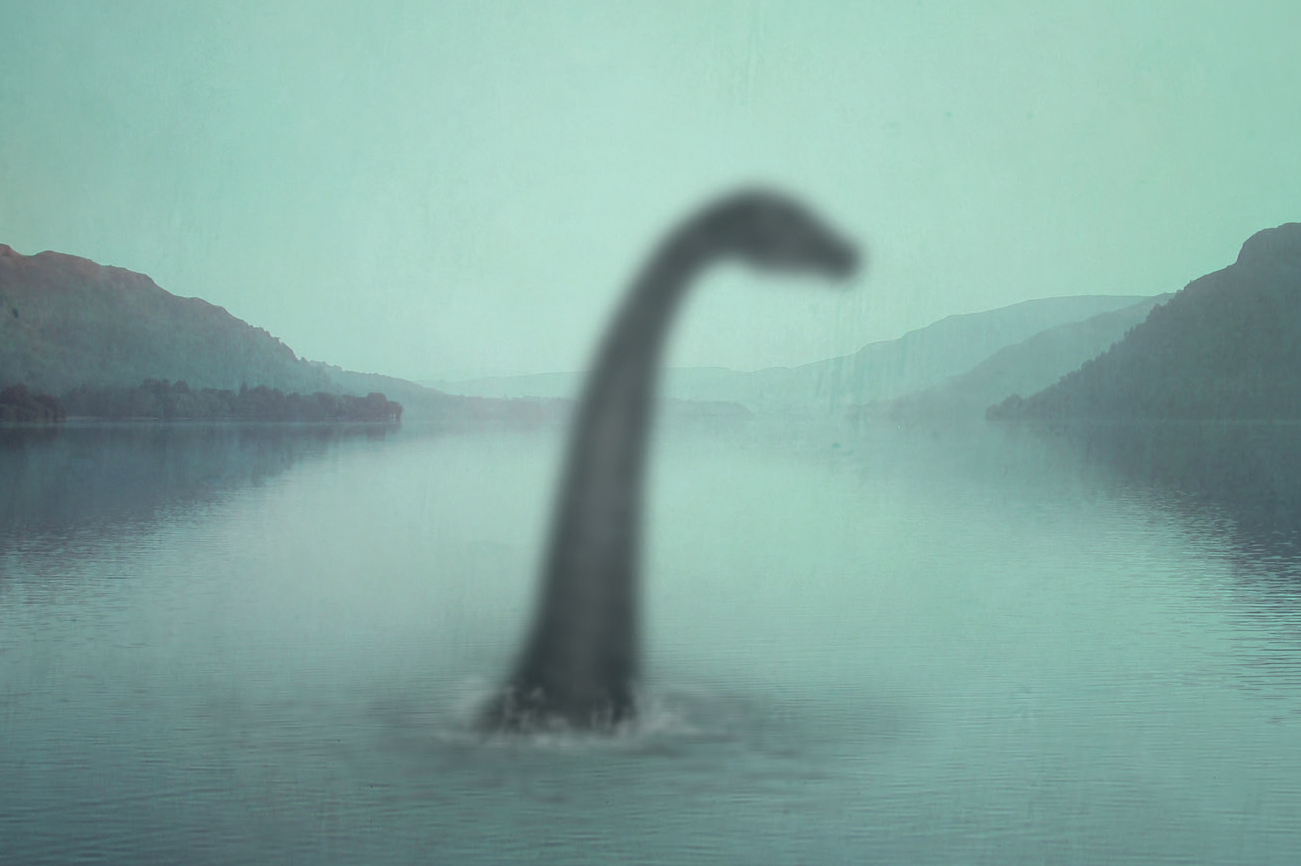 Press release issued: 6 November 2015
The tale of an ancient monster lurking in the depths of Loch Ness has drawn generations of visitors to the Scottish Highlands in search of the truth. But a new book by a University of Bristol academic has set out to explore the history, the facts and the personalities behind the legend of Nessie, and help unravel the mystery behind the origins of the tale.
In A Monstrous Commotion – the Mysteries of Loch Ness, Emeritus Professor Gareth Williams examines the origins of the story of Nessie, the public excitement its reported sighting caused in the 1930s, and why so many eminent scientists and explorers were willing to risk their reputations in pursuit of an animal that should have died out 65 million years ago.
As well as examining and explaining the scientific evidence, the book also examines the possibility that Nessie was dreamed up over lunch in a London pub, as a PR stunt on behalf of local hoteliers.
Professor Williams said: "This a book I've always wanted to write, since becoming fascinated as a 10-year old with the enigma of the Monster and the people who were hunting it. They included Peter Scott – TV personality, painter, ornithologist, President of the World Wildlife Fund – and one of my childhood heroes. Later, when I was a medical student, I was astonished to see an underwater photograph of one of the Monster's flippers on the front cover of Nature, the world's top scientific journal.
"What struck me the most, though, is that this is just a wonderful story with a colourful cast that includes some heroes and a few villains, doing extraordinary things in pursuit of the highly improbable. Some were serious scientists, a couple of whom lost their jobs because they refused to renounce their belief in the Monster. I gained some valuable insights from previously unpublished material in the Peter Scott Archives at the University Library in Cambridge, and from talking to some of those who had given up jobs and family ties – and risked their reputation – to hunt the Monster."
Professor Williams doesn't offer his own conclusions about whether Loch Ness really is home to a prehistoric creature though. He said: ""I started writing the book as a research project, and I've done my best to lay out the evidence for and against the Monster's existence as clearly as I can, and without bias. My personal opinion about the Monster is immaterial – it's up to the reader to go through the evidence and reach his or her own conclusion."
Further information
Gareth Williams is Emeritus Professor and former Dean of Medicine at Bristol University. An internationally recognised authority in diabetes and obesity research, he has written 200 scientific papers and authored or edited over 20 medical books, including the Textbook of Diabetes. His previous books for a general readership are Angel of Death: The Story of Smallpox and Paralysed with Fear: the story of polio.