View all news
Pubs across Bristol to quench a thirst for knowledge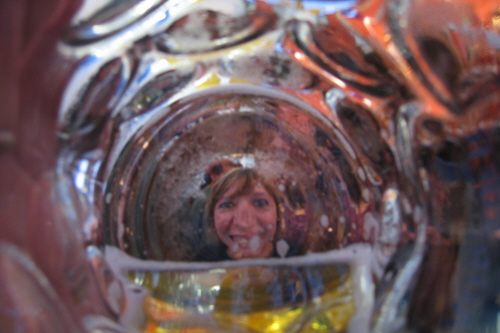 Press release issued: 11 May 2015
Pub goers in Bristol will soon be served a slice of science with their drinks thanks to students and researchers in the city. Six venues across Bristol are hosting down-to-earth talks for the public as part of the Pint of Science festival from 18 to 20 May, featuring experts from the University of Bristol and UWE Bristol.
The festival is an opportunity to hear about current research, discuss a range of topics over a drink, and take part in science-based pub quizzes and games.
Topics include how the shape of your glass affects the speed of drinking, how robots will change our lives and the relationship between women and food.
PhD student Becky Brooks, who studies Biochemistry at the University of Bristol, is coordinating the event.
She said: "There's so much fascinating research going on in Bristol, which many people aren't aware of. By taking it from the laboratory to the pub, we hope to showcase it in an informal and relaxed environment.
"Science really is ditching its stuffy reputation and we wanted to take it one step further, giving people the chance to sit back with a pint and discuss it with the experts."
Each pub will host a different scientific theme:
Atoms and galaxies will come under the spotlight at Friska on the Triangle
Science and our society will be discussed at The Greenbank in Easton
The way our beautiful minds work is food for thought at The Hole in the Wall, Queens Square
Our body and how it works is on the menu at the Hen and Chicken in Bedminster
Planet earth blows our mind at The Hop House, Clifton
Technology tops the agenda at The Full Moon and Attic Bar, Stokes Croft
Pint of Science was started in 2012 by a community of postgraduate and postdoctoral researchers. The festival now collaborates with 14 leading UK universities and institutions and is organised by postgraduate students.
Pint of Science has recently gone international, with Pints of Science now being served up in France, the USA, Switzerland, Austria and the Republic of Ireland.
Tickets are £3. More details on the events and tickets can be found on the Bristol Pint of Science website.