View all news
One man's defeat is another woman's opportunity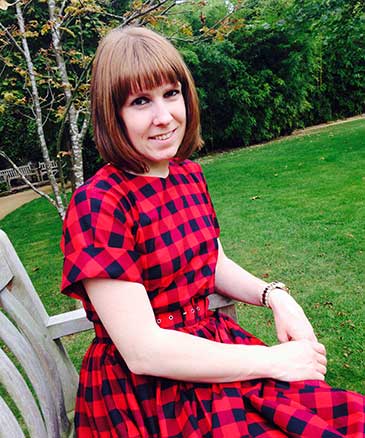 17 June 2015
Stacie Allan, a PhD student in the University of Bristol's School of Modern Languages, has contributed to an online exhibition curated by the University of Warwick on the run-up to the Battle of Waterloo, whose bicentennial anniversary is commemorated this year.
In the entry, Allan, a postgraduate student in the Department of French, discusses a letter sent on 16 June 1815 by the French writer Claire de Duras to Germaine de Staël, also a novelist and woman of letters, from the royal camp in Ghent. The letter oscillates between the personal and the political, and offers a unique perspective on current events and the figure of Napoleon.
The Warwick project, The Last Stand – Napoleon's 100 Days in 100 Objects, began in February. Day by day, the website releases an object that sheds light on the dramatic events leading up to Napoleon's defeat at the Battle of Waterloo, along with weekly summaries outlining the period more broadly.
Allan's contribution accompanies the guest list for the Duchess of Richmond's ball, at which the Duke of Wellington received the news that Napoleon had crossed into the United Kingdom of the Netherlands (now Belgium). Allan draws on research undertaken for her doctoral project, entitled The French Self and the Foreign Other in the Works of Germaine de Staël and Claire de Duras, which examines the cross-section of gender and nationality in early 19th-century France.
Commenting on her involvement in the Warwick project, Allan said: 'I'm always looking for new ways to disseminate my research, so I was really excited when I saw the exhibition's call for contributions. Entries are limited to 200 words, so the piece had to be concise – very different from writing an 80,000-word PhD thesis.
'The correspondence between Staël and Duras is a fascinating documentation of the two women's lives and the period in which they lived. There was so much to say about this letter that that it was difficult to select those parts that would be most relevant for the exhibition and of most interest to the general public.
'I've now adopted the approach of combining an image with a short commentary to post items from my research on my personal Twitter feed, which has captured the attention of academics and societies within French Studies. It's been great to see my research getting further exposure in this way.'
Dr Bradley Stephens of the Department of French, one of Allan's supervisors, said: 'Stacie's involvement in this timely project confirms the promising scope of her research as a PhD student. She has already made significant contributions to the lively postgraduate community within the University and we're delighted to see her pursuing research synergies and public engagement opportunities in these ways.'
Follow Allan's work on Twitter; @thissideof25