View all news
Bristol celebrates ethnography on film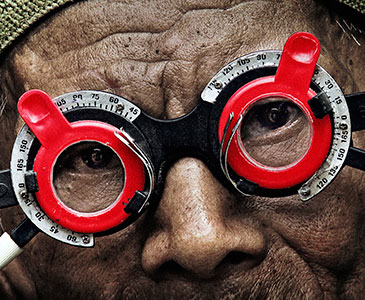 11 June 2015
Bristol's Department of Archaeology and Anthropology is co-hosting the 14th annual Royal Anthropological Institute (RAI) Festival of Ethnographic Film, at the Watershed in Bristol from 16 to 19 June.
The festival will showcase more than 70 award-winning documentary films from around the world made by ethnographic filmmakers, including Kim Longinotto, Joshua Oppenheimer, David MacDougall, and Phil Agland.
'Ethnography, put simply, is the study of human cultures through a long-term immersion in the lives of others,' said Dr David Shankland, Reader in Anthropology at Bristol and Director of the RAI. 'These films cover human rights, world arts, dance and music, environmental concerns and much more. All the filmmakers concerned share a passionate commitment to understanding and revealing the perspectives of others through ethical, in-depth filmmaking.'
Films to be screened include Joshua Oppenheimer's The Look of Silence, an acclaimed companion piece to his Oscar-nominated The Act of Killing that further explores the 1965 Indonesian genocide; and a series of documentary films about world art and artisans.
'We're delighted that the first cohort of students on our new BA Anthropology programme will be exposed to so many exciting ethnographic films from around the world,' said Dr Fiona Jordan, Head of Anthropology and Archaeology. 'We hope this will inspire both students and public alike.'
Further information
For tickets and more information, including student discounts, go to the festival website.