View all news
Physiological Society honours Professors Harris and Lumb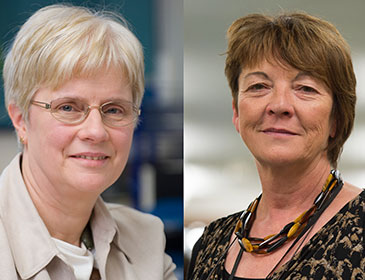 16 June 2015
Two academics in the School of Physiology and Pharmacology have been made Honorary Members of the Physiological Society.
Judy Harris, Professor of Physiology, and Bridget Lumb, Professor of Systems Neuroscience, were appointed in recognition of their services to undergraduate teaching and to the society respectively, and to the advancement of physiology.
The Physiological Society is an international society with 3,500 members. In its 140-year history it has appointed 107 Honorary Members (including several Nobel Laureates), of whom only eight are women, making these new appointments all the more significant for the school and the faculty.