View all news
Researchers call for public's help to share their experiences of domestic violence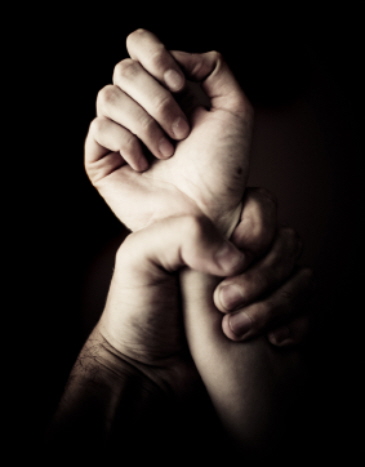 Press release issued: 11 June 2015
University of Bristol researchers are calling on the public's help for a new project to improve support for women suffering domestic violence. The National Institute for Health Research-funded project, led by Dr Maggie Evans from Bristol's Domestic Violence and Health Group in the School for Social and Community Medicine, is looking for women who are willing to share with them their experiences of current or historic domestic violence or abuse.
The findings from the interviews will be used to develop an online resource for victims/survivors of domestic violence about women's experiences. This new resource, which will form part of the healthtalk website, will provide information and support for other women and to help train health and social care professionals. All interviews take around 60 minutes to complete.
If you are a woman who has experienced domestic violence or abuse and would like to know more about the study, email: eos-study@bristol.ac.uk or tel mobile (safe contact phone numbers) 07814 155873 (Maggie Evans), 07815 538497 (Emma Johnson).
Dr Emma Williamson, a Senior Research Fellow at Bristol's Centre for Gender and Violence Research, said: "Many women experiencing domestic violence can feel isolated and alone, we hope this new resource will provide an online support network to provide them with help and guidance."
If you work for a service that might be able to give out information packs to your service users, or if you are a woman who has experience of domestic violence or abuse as an adult, please take a look at our website for more information.
This study is funded by the National Institute for Health Research (NIHR) Research for Patient Benefit (RfPB) Programme (Ref: PB-PG-0712-28011).
Further information
For help and support, please visit Women's Aid or call free phone 24-hour National Domestic Violence helpline on: 0808 2000 247
The National Institute for Health Research (NIHR) is funded by the Department of Health to improve the health and wealth of the nation through research. Since its establishment in April 2006, the NIHR has transformed research in the NHS. It has increased the volume of applied health research for the benefit of patients and the public, driven faster translation of basic science discoveries into tangible benefits for patients and the economy, and developed and supported the people who conduct and contribute to applied health research. The NIHR plays a key role in the Government's strategy for economic growth, attracting investment by the life-sciences industries through its world-class infrastructure for health research. Together, the NIHR people, programmes, centres of excellence and systems represent the most integrated health research system in the world. For further information, visit the NIHR website (www.nihr.ac.uk).