View all news
Festival explores what it means to be human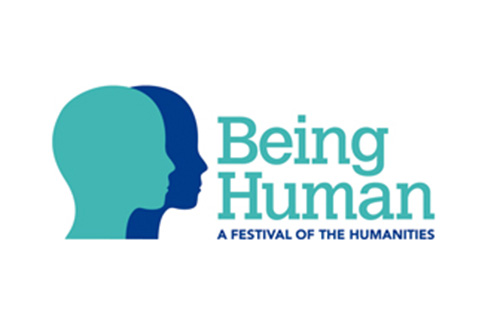 Press release issued: 17 June 2015
The University of Bristol is hosting a programme of events for Being Human 2015, the UK's only national festival of the humanities. This involves talks, film screenings and exhibitions and has been made possible by a grant from the festival organisers, the School of Advanced Study, University of London.
Now in its second year, Being Human is supported by the Arts and Humanities Research Council (AHRC) and the British Academy (BA) with support from the Wellcome Trust.
Following a successful application, the University of Bristol has been awarded funding to hold events during the festival week, 12-22 November, which will champion the excellence of humanities research being undertaken in Bristol and help to demonstrate the vitality and relevance of such work today. Forty-one grants have been awarded to universities and cultural organisations across the UK to participate in the 11 days of Being Human.
The grant will help the University bring together researchers and local communities to engage with the humanities. The programme of events will be part of an 11 day national programme of big ideas, big debates and engaging activities for all ages. The festival will inform, extend and ignite contemporary thinking and imagination around the humanities.
Professor Eric Thomas, Vice-Chancellor of the University of Bristol, said: "Bristol is delighted to participate in this national forum for public engagement with humanities research and welcomes the opportunity to showcase the breadth and depth of work currently being conducted in the School of Humanities.
"The humanities enrich and inspire our everyday lives, helping us to understand and meet the challenges we face in a changing world. Festivals such as Being Human and our own celebration called Inside Arts are an excellent way to demonstrate the value of humanities research to society and culture, both in the UK and across the globe."
During the inaugural festival in 2014 over 60 universities and cultural organisations organised over 160 free events sharing the best and most challenging thinking in the humanities with audiences across the country. Extending beyond face-to-face interactions in the UK, the festival crossed borders on the web, reaching more than 2.2 million across Twitter and website visitors from around the globe.
The 2015 festival programme promises to be exciting, entertaining and thought-provoking, with something for everyone in our diverse communities.
Further information
Being Human: a festival of the humanities 12-22 November 2015
Led by the School of Advanced Study, University of London, in partnership with the Arts & Humanities Research Council and the British Academy, Being Human is a national forum for public engagement with humanities research. The festival will highlight the ways in which the humanities can inspire and enrich our everyday lives, help us to understand ourselves, our relationships with others, and the challenges we face in a changing world, and foster world-class knowledge that is vibrant, vital, and accessible to all. Follow the festival on Twitter at @BeingHumanFest