View all news
Bristol endocrinologist with a passion for invention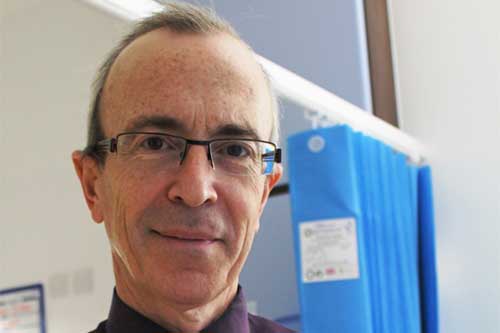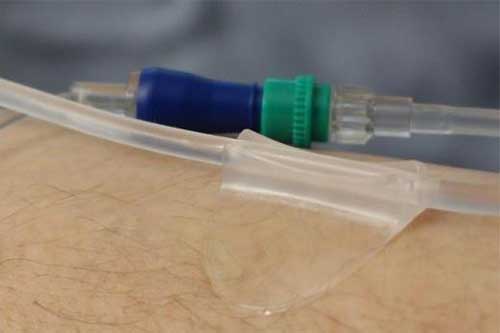 Press release issued: 30 June 2015
A University of Bristol professor, consultant and inventor, Andy Levy, puts patient and student experience at the forefront of the products he invents.
Andy Levy, Professor of Endocrinology in the School of Clinical Sciences and consultant endocrinologist at Bristol Royal Infirmary has an enthusiasm for designing and creating medical and veterinary manikins and products. When Andy isn't working in his academic or clinical role teaching and training doctors, he is busy inventing in his garden shed.
With lots of manikins and medical devices to his name, of which three are currently being sold nationally and internationally, it is clear Andy has a real passion for his sideline hobby.
Professor Levy said: "My inspiration comes from experience. The manikins are designed for students doing their medical training and exams, as commercial manikins are sometimes not as realistic as we'd like.
"When I get an idea I disappear to my garden shed, out from under my wife's feet, to start creating. I make and invent things which I feel are useful and can allow us to become better doctors in Bristol and around the world."
In 2009 Professor Levy entered a competition held by the University called 'Bright Ideas'. He entered an idea for a product that would keep intravenous (IV) lines in place without them kinking or dislodging from the patient. Having won the competition, Andy decided to proceed with the idea. After five years of prototypes, tweaks and finding a company to produce the product, Tube Anchor materialised and is currently being trialled on patients at Bristol Royal Infirmary.
Professor Levy said: "It's rewarding to finally see the Tube Anchor being used in a clinical environment. Something that seems so small and insignificant could save patients the pain and discomfort of tubes kinking or being pulled out, with the added potential to save money from replacing IV lines when this happens.
"Tube Anchor is being produced locally by a company based in Bristol called P3. Although we are still in the early days of this product, I have high hopes that it can improve patient experience."
Along with the Tube Anchor, Andy also uses another of his creations, VibraTip on his hospital rounds. VibraTip is a pocket-sized device used for diabetic neuropathy and has recently been noted as having potential to improve the diagnosis of diabetic peripheral neuropathy by the National Institute of Health and Care Excellence (NICE).