View all news
Teocah's top accolade from the Queen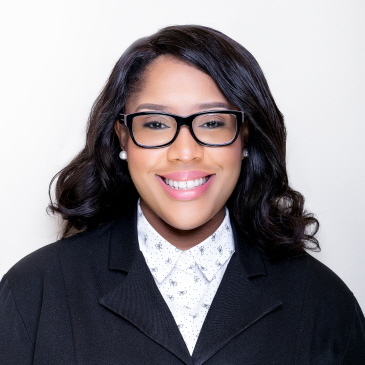 Press release issued: 2 February 2015
A recent University of Bristol student has a date with the Queen after being awarded a top honour in recognition of her outstanding voluntary work.
Teocah Dove, from Trinidad and Tobago, has been named as one of 60 young leaders from across the Commonwealth to be awarded The Queen's Young Leaders Award.
The 26-year-old, who has just finished a Masters in Gender and International Relations, will collect the award from Buckingham Palace in June.
Launched by Princes William and Harry last year, the award aims to recognise exceptional people aged 18 to 29 who are taking the lead in their communities and using their skills to transform lives.
Teocah, who will graduate next month, has been volunteering tirelessly in her home country of Trinidad and Tobago for the past 10 years, primarily in youth and community development.
She said: "I don't think it's sunk in yet. It's so surreal. To get an award from the Queen, head of the Commonwealth, is indeed a great honour.
"What I like is that it's more than an award – it's actually a holistic development package, including a one-week residential programme and a year of mentorship, so as to truly empower us to make a difference in the future."
With this support, award winners will be expected to continue and develop the amazing work they are already doing in their communities.
Teocah first started volunteering at the age of 16 and subsequently held roles as a 2nd Lieutenant in the Trinidad and Tobago Cadet Force, Country Co-ordinator of the US Embassy of Trinidad and Tobago Youth Ambassador Programme, and is currently Trinidad and Tobago's representative in the United Nations Development Programme – Caribbean Youth Think Tank.
She won a Chevening Scholarship, funded by the Foreign and Commonwealth Office (FCO) and partner organisations, to enable outstanding scholars with leadership potential from around the world to study postgraduate courses at UK universities.
Teocah added: "I loved my time in Bristol. The support was endless and we were really channelled to reach our full potential. The course itself gave me that holistic blend of gender and international relations, which was exactly what I wanted."
Teocah now hopes to use her Masters degree and Young Leaders Award to continue her work in development, focussing on youth development, vulnerable women, gender, HIV/AIDS, human rights, community and poverty alleviation.