View all news
Knighthood for Bristol professor in New Year Honours list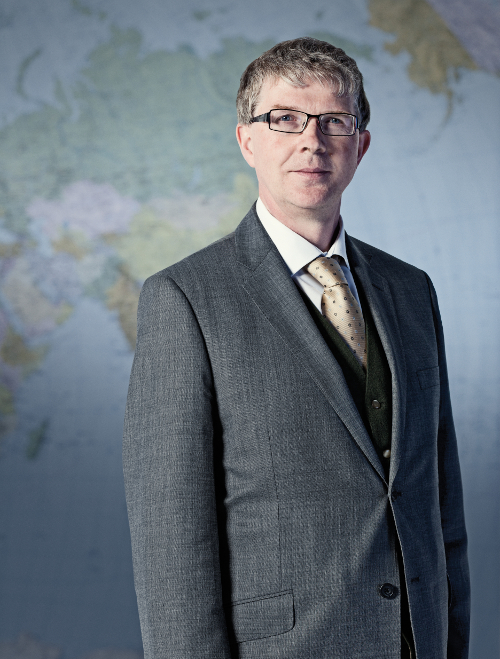 Press release issued: 31 December 2015
Professor Malcolm Evans from the University of Bristol Law School has been awarded a knighthood in the Queen's New Year Honours list.
Sir Malcolm, Professor of Public International Law, has been recognised for his services to torture prevention and religious freedom.
He now has the honour to add to his OBE, and revealed the good news to friends and family at a party last night marking his 56th birthday today.
Sir Malcolm, who has worked at the University of Bristol since 1988, said: "We were having a bit of a party last night for my birthday and I announced my knighthood at 10.30pm once the press embargo lifted. I found out at the start of December but only told my wife, so it was really special to tell everyone, especially my daughters.
"It was a delightful surprise, and really nice to have recognition of the work I've been doing for the past 20 years. It's also nice to have the importance of the subject matter recognised because a lot of our work goes under the radar due to its sensitive nature."
Sir Malcolm has worked extensively on human rights issues for numerous international bodies and NGOs and is currently a member and Chair of the United Nations Subcommittee for the Prevention of Torture.
Its work includes visiting places of detention around the world, speaking with detainees, finding out how they are treated and working confidentially with those governments to try to ensure they are not ill-treated.
In October 2014, while at the UN General Assembly in New York, he was invited to a special meeting with UN Secretary General Ban Ki-moon to discuss issues concerning combating torture.
He has been appointed Knight Commander of the Order of St Michael and St George (KCMG) – a special honour reserved for those who have shown exceptional service in relation to foreign and Commonwealth affairs.
The Foreign Secretary's overseas New Year Honours list describes Sir Malcolm's 'exceptional and unparalleled contribution to the global fight against torture and other inhuman treatment and punishment and a consistently strong contribution to the promotion of religious liberty'.