View all news
Bristol students attempt to break Atlantic rowing records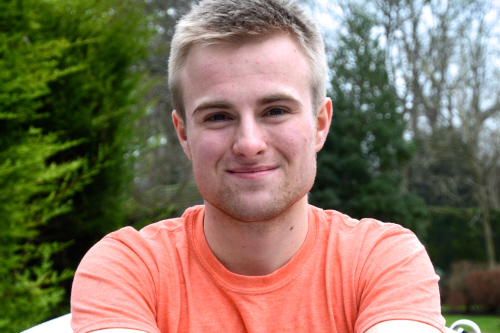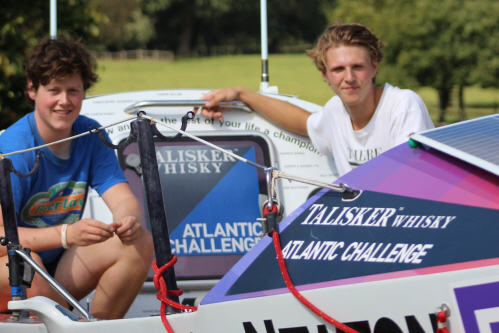 Press release issued: 14 December 2015
The prospect of spending Christmas rowing across the Atlantic may not appeal to many, but for two University of Bristol students it's the challenge of a lifetime which could see them enter the record books.
Both Callum Gathercole and Freddie Wright will be putting their physical and mental strength to the test when they row 3,000 nautical miles across the vast ocean in the Talisker Whisky Atlantic Challenge, which was due to begin tomorrow [15 December] but has been pushed back to Sunday due to bad weather.
Callum, 20, is aiming to be the youngest solo rower to complete the challenge, whereas Freddie, 21, is pairing up with best friend Jack Galsworthy to attempt to become the youngest pair to cross the unrelenting seas.
Described as the 'world's toughest endurance race', rowers start the challenge in La Gomera, in the Canary Islands, and finish in Antigua. Currently fewer people have rowed the Atlantic than have travelled into space or climbed Mount Everest.
Both Callum and Freddie are members of the University of Bristol Boat Club and have been training for over a year.
For Callum, who's raising money in memory of his father Clive who died from a brain tumour in 2012, the race could take up to 100 days. If successful, he will hold a world record as the youngest person to row the Atlantic solo; the current record holder was 22.
He will be raising money for Brain Tumour Research, the Princess Alice Hospice and BRACE Alzheimer's Research. To date, Callum has raised a staggering £230,000 and he aims to reach £280,000 by the end of the race, thanks in part to sponsorship from Persil.
Callum, who's taking a year out from his Aerospace Engineering degree, said: "I have been rowing since the age of nine and, with the loss of my father, I decided to use my passion and hard work for a good cause. With the support of Persil, I am able to make a massive difference to three charities that are truly close to my heart."
Callum has prepared himself both mentally and physically for the challenge, recently completing a 100,000 metre row in just seven hours to create a new under-19s lightweight world record.
Freddie Wright is somewhat newer to the sport, having taken it up especially for the race. He and Jack, also 21, will be rowing constant shifts of two hours on and two hours off, aiming to break the current record for the youngest pair to row the Atlantic which is currently held by a fellow University of Bristol student Jamie Sparks and his friend Luke Birch, who had a combined age of 43 years and 115 days.
Freddie, who's in his second year studying Mechanical Engineering, said: "When I signed up, I'd never rowed before. I've always been very sporty and when I started university I joined the boat club and really enjoyed it.
"The average time for a pair to complete the race is 55 to 60 days but it can be much less – it's really dependent on the weather. I think what I'm dreading most is getting into a situation that you're not prepared for, like a massive storm."
Freddie and Jack have raised £88,000 in sponsorship and a further £16,000 for the Brain Research Trust, which they chose to support both have lost family members to brain tumours.
Twenty-five teams are registered to take part in the challenge, 13 of which are from the UK.
More information about Callum's progress can be found on the Waterbabies website, via his @WaterbabiesRow Twitter account and on Facebook.
Freddie and Jack can be followed on the Atlantic Castaways website, via their @Atl_Castaways Twitter account, on Facebook and on Instagram.