View all news
Children of the 90s flock to see Rex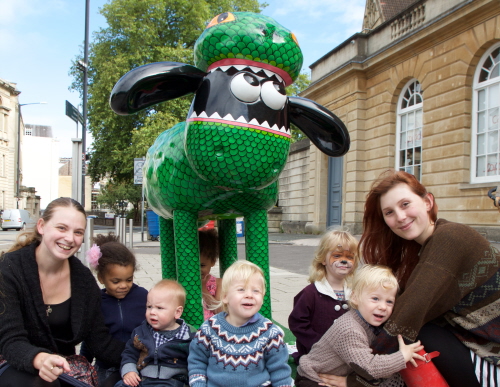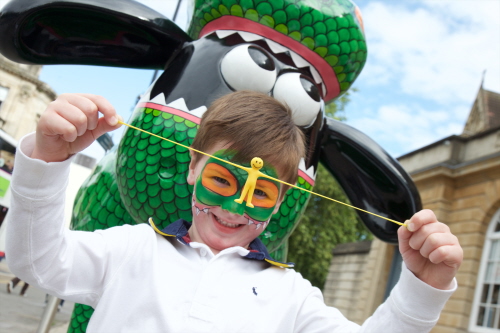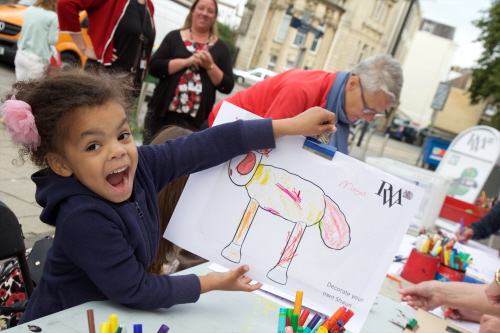 Press release issued: 5 August 2015
Dozens of participants in the world-famous Children of the 90s project flocked to see Rex, their Shaun in the City sculpture, outside the Royal West of England Academy yesterday (4 August).
Many of the original participants, now aged 22 to 24, brought along their own children, who are popularly known as the Children of the Children of the 90s (COCO90s).
They were joined by Rex's artist, Beth Waters, as well as staff and scientists from Children of the 90s.
A face painter painted the children's faces as Rex and the RWA provided materials for the children to draw or colour in pictures of sheep.
Afterwards the COCO90s did some sheep spotting inside the Academy before going on to a children's party hosted by Children of the 90s.
Children of the 90s is sponsoring Rex as part of the Shaun in the City Trail (6 July to 31 August), which is raising funds for The Grand Appeal, the Bristol Children's Hospital charity.
Speaking about why the world-famous, Bristol-based, health-research project decided to sponsor a sheep, Lynn Molloy, executive director of Children of the 90s, said: "Our research looks at the causes of ill health and its roots in pregnancy and childhood in over 14,500 people in and around Bristol and Weston, so teaming up with The Grand Appeal makes perfect sense to us.
"Over the years, many of our participants have been treated at Bristol Children's Hospital, so this is our way of giving something back to the community that has been so supportive of Children of the 90s for more than two decades."