View all news
The future of connected objects unveiled at London Design Festival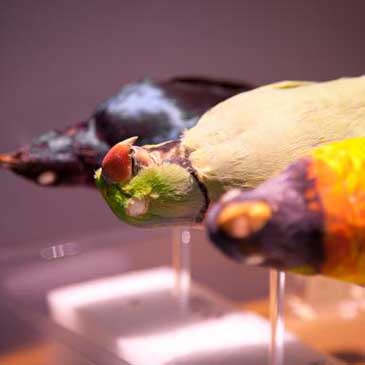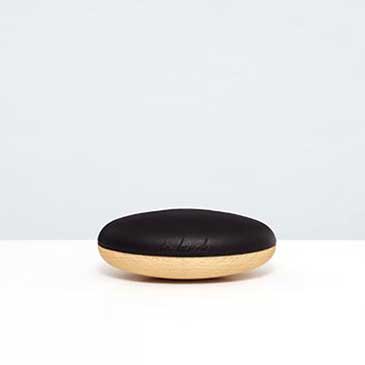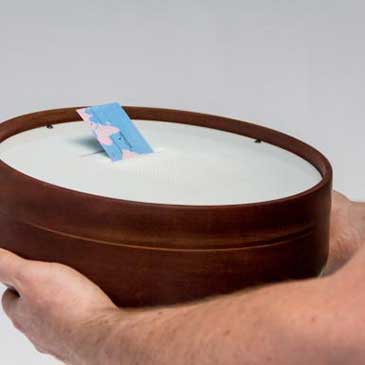 Press release issued: 18 September 2014
Talking taxidermy that brings to life the brutal history of the 'plume boom'; a magical object to connect speaker and listener via sound, light and touch; and a storyteller to help pupils learn about the difficult history of the slave trade will be unveiled at Christies in London today as part of the London Design Festival.
These 'internet of things' prototypes were created by University of Bristol academics in collaboration with creative and tech entrepreneurs from across the UK.
The objects have been developed over three months as part of Objects Sandbox, the latest round of commissions from REACT, a four-year programme funded by the Arts and Humanities Research Council (AHRC).
Historically, technology and electronics have dictated the form of objects and consequently most look exactly like what they are. However with 30 billion devices predicted to be connected to the internet by 2020, the 'internet of things' phenomenon will see a movement away from screens to objects in which user experience is all and technology embedded and discrete.
REACT awarded £50,000 each to a total of six teams to develop a prototype of a connected object that explores this new language of design.
Curpanion, a collaboration between Dr Merle Patchett of the School of Geographical Sciences and Andrew Flack in the Department of History (Historical Studies), and the multi-disciplinary, technology and creation studio Play Nicely, brings often-neglected museum taxidermy specimens back to life.
Curpanion acts as personal curator allowing visitors to develop their own online menagerie of beautiful beasts and access a host of additional digital content revealing the fascinating and very unnatural history of the plume trade, which devastated living populations of birds during the so-called 'plume boom' of 1880-1914 in the name of fashion.
InTouch is a collaboration between Dr Victoria Bates in the Department of History (Historical Studies) and Dr Kirsten Cater in the Department of Computer Science, and design company Kinneir Dufort.
Disrupted video calls and disjointed conversations are the experience of many families who live long distances apart yet wish to stay connected to loved ones. The team has created a new form of connected communication, 'InTouch', a magical and playful object that uses multi-sensory technologies to link speaker and listener through sound, light and touch.
Reflector, a collaboration between Professor Mark Horton and Professor Alex Bentley of the Department of Archaeology and Anthropology, and Design Week top 100 agency Uniform, explores how archaeological artefacts can help with teaching schoolchildren about difficult and distressing topics such as the history of slave trade.
They have created a 'storyteller' box which allows students to turn explorer by mirroring an actual archaeological excavation through images of artefacts, sound, text and print outs, enabling painful histories to be slowly revealed whilst recreating the thrill of archaeological discovery.
The REACT Objects Sandbox showcase will be open to view at Christies, Brompton Design District, Lower Gallery, 85 Old Brompton Road, London, SW7 3LD from Thursday 18 to Sunday 21 September.
As part of their partnership with Brompton Design District and London Design Festival, Objects Sandbox will also reveal their collaborative process from idea to design to prototype using Reflector and In Touch at the V&As Digital Design Weekend, Cromwell Road, London, SW7 2RL on Saturday 20 and Sunday 21 September
REACT Executive producer Clare Reddington, said: "The 'internet of things' is growing rapidly, but most work in this area has focused solely on the technology and services associated with it. We are delighted to unveil the useful, magical and beautiful objects that have been developed by some brilliant academics and creatives over the last three months, which break free from the constraints of screen-based content and explore a new and very wonderful language of design that will allow us to consume and share stories in new and physical ways."