View all news
Fun and free – 80by18 activities at your fingertips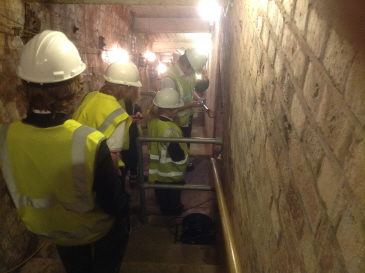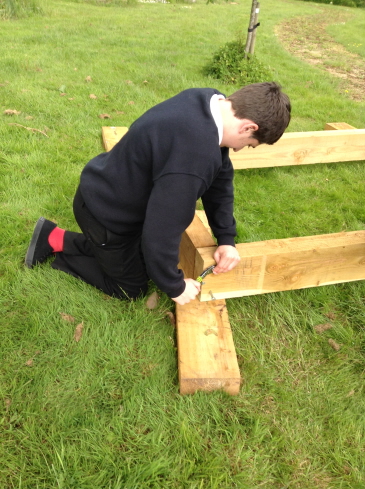 Press release issued: 16 September 2014
Young people have been setting themselves challenges and finding out more about life in Bristol this summer thanks to an on-line educational resource which helps them to find fun and free things to do in, around, above, and below the city.
80by18 is a directory of 80 activities that showcases the city's communities, businesses, cultural institutions, people and places in a format that Bristol's youth can actively engage with. It is the first project of its kind in the UK and is co-ordinated by the University of Bristol.
Since the website went live young Bristolians have been experimenting with the 80 challenges. Their experiences have ranged from interviewing Merlin Crossingham, Director of Aardman Studios, to climbing trees, tasting something new, peeking into Puppet Place and exploring Bristol's underground caves. A whole world of sights, sounds, smells and experiences that safely take young people beyond their comfort zone has been revealed and is on offer to all, completely free of charge.
The on-line list is divided into different categories based around themes of diversity, sustainability, awareness of the world, community involvement, and fun.
Paul Strauss, 80by18 project researcher from the University of Bristol said: "Put simply 80by18 is a list of 80 things young people might do in the city to help them survive and thrive in a changing world. It's a set of prompts for the imagination, a challenge, an adventure offered by the city."
Morgan White, a Year 10 student from Brislington Enterprise College, was named 80by18 Challenge Champion 2014 and was awarded a special certificate at the University of Bristol for completing 28 of the experiences in the space of just a few months.
During his 80by18 journey he won first place in the Edible Gardens competition at Bristol Zoo, has been transforming his school garden so they can grow their own food, completed a graffiti hunt, created an animation, designed an online game, attended festivals, built dens, learnt circus tricks and made a film of his experiences – to name but a few.
The 80by18 activities were suggested by Bristol's public, then whittled down by the university team, partners from arts, heritage, sports and environment groups in the city and students at Bristol schools. Some are simply light-hearted and fun, others encourage pause and reflection such as experiencing the dawn chorus, and many address important issues and promote civic engagement around themes such as environmentalism and living in a multicultural society.
A group of young people from Merchant's Academy decided to visit a different place of worship, and took a trip to Sikh Gurdwara. This gave the youngsters the opportunity to see an unfamiliar part of the city and helped the students to feel more confident and comfortable about visiting different places.
Professor Keri Facer, leading the project at Bristol University, said 'It's great to see the city becoming more confident in showcasing the huge range of resources and experiences it has to offer young people; and young people themselves starting to make the most of these opportunities and see the city as theirs to explore'
The 80by18 categories include: City as playground, Change your world, Do it ourselves, Take a risk, Slow down, Survive and thrive, Back to the Future, and Random. Young people have had input into the activities selected, and came up with their own idea for a challenge: create a new Bristol game.
To find out more you can visit the 80by18 website and follow 80by18 on Twitter.