View all news
Get set for increased sport funding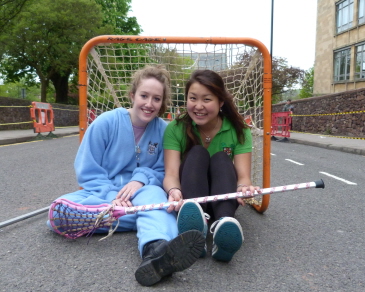 3 October 2014
Students at the University of Bristol will have more opportunities to play sport thanks to £90,000 of National Lottery funding from the Sport England University Sport Activation Fund.
The money will help to develop the UBU Active project by improving the sport options available to international students, postgraduates and students who have given up sport during their time at university.
Alyx Murray-Jackman, Sport and Student Development Officer at the University of Bristol Students' Union, said: "I'm really pleased we managed to secure funding to get more students involved in sport. This money will mean there are more opportunities available for all groups of students at Bristol to participate."
Taster sessions, social sport and introductions to sport will be used to demonstrate the benefits of taking part –including socialising, personal development, employability and academic performance.
Matt Edwards, Sport Development Manager in Sport, Exercise and Health at the University of Bristol, said: "This is the second time in three years we have been successful in winning lottery funding for the benefit of the University community.
"Working jointly with the Students' Union and the International Office, we're delighted to be able to extend what we offer to even more of our students. We hope this project will have a significant effect on the student experience at Bristol, and we will be making sure we include students in the creation and delivery of this work."
Currently just over half (52%) of higher education students take part in physical exercise at least once a week. The funding will help UBU increase participation and target those that do not currently play. It will also help tackle the issue of many young people giving up sport in their late teens and early 20s.
Bristol is one of 62 universities to benefit from more than £11 million of funding to help get nearly 195,000 students playing sport again.
Mike Diaper, Director of Community Sport at Sport England, said: "We know universities play a vital role in maintaining and growing a student's love of sport. They can encourage them to continue playing once they've left school or help those less sporty discover a new sport. By investing in sport and the University of Bristol we're helping students develop a lifelong sporting habit while they study."