View all news
University and NTU Singapore to push the frontier in ageing innovations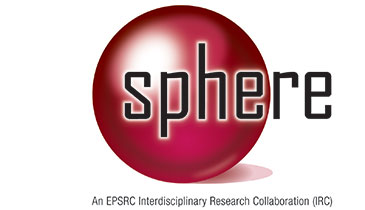 Press release issued: 23 October 2014
In the near future, smart wearable technologies will make it easier for the elderly to continue living independently, while enabling their children and caregivers to ensure their safety and daily health and well-being are properly monitored.
A potential solution could be a smart wristband that monitors the wearer's activities and movements through sensors and powerful software. The device's ability to judge from daily routines, such as where a user usually sleeps, makes it easier to spot any unusual activity, for example the wearer losing consciousness in the kitchen.
The smart sensor system is one potential solution that researchers at the University of Bristol and Nanyang Technological University (NTU Singapore) will be looking into under a new partnership agreement to advance ageless ageing and healthcare innovations through an interdisciplinary approach.
The agreement represents a major step forward in collaborative research and development of new healthcare and ageing technologies between the UK and Singapore.
The potential smart sensor system will be particularly important for monitoring people's health in the home environment, targeting health concerns such as obesity, depression, stroke, falls, cardiovascular and musculoskeletal diseases. In doing so, it will potentially enable healthcare providers in Asia, Europe and elsewhere to leverage the universities' new research to deliver better services and provide more timely assistance to the elderly and other vulnerable people in their communities.
The collaboration will be implemented through the University's Sensor Platform for HEalthcare in a Residential Environment (SPHERE) research collaboration programme and NTU Singapore's Joint NTU-University of British Columbia Research Centre of Excellence in Active Living for the Elderly (LILY).
The two universities will also focus on the development of technology-empowered tools that can promote healthy nutrition and lifestyle habits among vulnerable populations, including the aged. The collaboration also intends to develop cost-effective methods to encourage post-surgery patients to follow their prescribed recovery regimes. In addition, the partnership would extend to promoting and supporting faculty and student research exchanges between LILY and the EPSRC-funded SPHERE project.
Professor Sir Eric Thomas, Vice-Chancellor of the University of Bristol and NTU President, Professor Bertil Andersson, signed the agreement at the University's Great Hall today [Wednesday 23 October]. The ceremony was witnessed by His Excellency Dr Tony Tan Keng Yam, President of the Republic of Singapore and Mr Greg Clark, UK Minister for Universities, Science and Cities. President Tan is in the UK on a six-day state visit, the first-ever by a Singapore President to the UK. The visit showcases Singapore's long-standing relations with the UK, ahead of both countries marking 50 years of relations next year.
NTU President, Professor Bertil Andersson, said: "We are delighted with our new partnership with University of Bristol. Through this collaboration, we not only strengthen the ties between our two institutions, but also demonstrate our shared vision in developing socially impactful products and services in the important area of public health and wellness. We are confident that our collaboration will bring much-needed solutions to address common ageing issues that the world is facing."
Professor Sir Eric Thomas, Vice-Chancellor, said: "We are very excited to be working closely with NTU on a number of research collaborations that centre around improving people's health and quality of life. Together we will push forward the boundaries of cutting-edge research and its application for the betterment of people's lives around the world."
The collaboration comes at a pertinent time when many Asian countries, such as China, Singapore, Korea and India are expected to experience a significant ageing of their populations over the next few decades.
According to a recent report by Moody's, the rating agency, the number of "super-aged" countries – where more than one in five of the population is 65 or older – would reach 13 in 2020 and 34 in 2030. Set to join the "super-aged" club of today's Germany, Italy and Japan by 2020 are mostly European countries, including the Netherlands, France, Sweden and Portugal. By 2030 they will be joined by a wider group including Singapore, the UK, Hong Kong, Korea, the US and New Zealand.
Bristol University and NTU Singapore have been partnering on scientific exchanges at their science colleges for many years. Just this August, the universities sealed an agreement to promote the exchange of undergraduate students. This latest partnership deepens their collaboration further, particularly in healthcare innovations.
The agreement also adds to NTU's list of 42 partnership agreements with its academic and industry counterparts in the UK.
Recently placed first among the world's best young universities by Quacquarelli Symonds, NTU Singapore is also one of the world's top universities for industry income and innovation, as ranked by Times Higher Education earlier this month.
"NTU has a track record for successful transnational collaborations with universities and industries, such as with Imperial College London, Cambridge University, UC Berkeley, Rolls Royce and Johnson Matthey," Professor Andersson said.
At NTU Singapore, students gain from a global education, tapping on the university's network of more than 400 academic and industry partners.
Further information
About NTU Singapore
NTU Singapore is a young, research-intensive university on a rapid global rise. Its eco-friendly campus, named one of the World's 15 Most Beautiful Campuses, is home to 33,000 undergraduate and postgraduate students in the colleges of Engineering, Business, Science, and Humanities, Arts, & Social Sciences. In partnership with Imperial College London, NTU Singapore has a new medical school, the Lee Kong Chian School of Medicine.
Helmed by Professor Bertil Andersson, winner of the Wilhelm Exner Medal, an honour bestowed on the world's best scientists, the University is a melting pot of international award-winning scientists, young talents and eminent global partners such as BMW, Rolls-Royce and Lockheed Martin.
NTU Singapore has several world-class national institutes – the National Institute of Education, S Rajaratnam School of International Studies, Earth Observatory of Singapore, and Singapore Centre on Environmental Life Sciences Engineering – and various leading research centres such as the Nanyang Environment & Water Research Institute, Energy Research Institute @ NTU and the Institute on Asian Consumer Insight.
A cosmopolitan university with more than 100 nationalities, NTU has three campuses - its main Yunnan Garden campus, a satellite campus in Singapore's science and tech hub, one-north, and a third campus in Novena, Singapore's medical district.