View all news
Jailbreak winners 'escape' 1,205km to Prague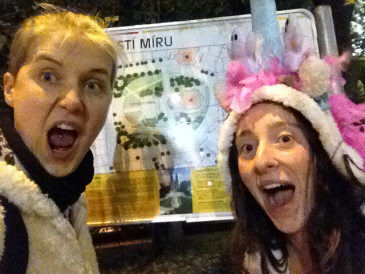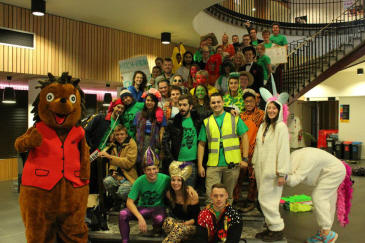 Press release issued: 29 October 2014
Over 40 fearless students from the University of Bristol spent the weekend dashing across England, Scotland and continental Europe in a bid to get as far from Bristol as possible in the hugely popular Jailbreak charity challenge.
The fundraising challenge, organised by Bristol RAG, saw 19 teams travel as far as possible in 37 hours without spending any money on transport. It's usually 36 hours, but the teams had the advantage of the clocks going back over the weekend.
The winners were 'Dora and Nora the Explorers', who reached Prague in the Czech Republic - a remarkable 1,205km away - and they won by a close 10km.
Team members Teresa Ingram and Kat Browne won dressed as a unicorn in search of 'Rainbow land'.
Reflecting on their Jailbreak experience they said: "Keep the faith! Even when you have been stuck in the same place for hours, a kind person will come along and help you out. Our journey took us through the UK, France, Belgium, Luxembourg, Germany and the Czech Republic. We met all kinds of characters along the way from all corners of the globe. It was one hell of an adventure."

Other teams managed to reach Austria, Spain, Poland and Italy. One team even made it to the tip of Scotland, John O' Groats.
Jailbreak saw nearly £4,000 raised for a variety of charities including the Bristol RAG Charity Partners: St. Peter's Hospice, FoodCycle and Bristol Drugs Project.
The Jailbreak record was set by Mary Spender and Emma Blott (Team Bieber) in March 2011, when they made it all the way to Perth, Australia.
More information on the teams, how far they travelled and how to donate can be found on the Jailbreak website and there will be another chance for students to take on the challenge again in March. Contact bristoljailbreak@gmail.com for more details.