View all news
University of Bristol continues upward trend in international rankings and research performance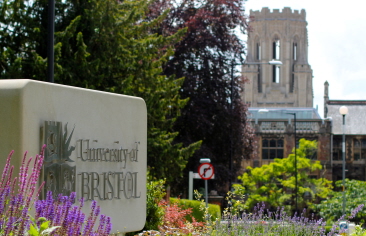 5 January 2015
The University of Bristol has consistently maintained its upward trend in the international university rankings, while reinforcing its place as one of the UK's top research universities.
After being ranked 74th in the Times Higher Education World University Rankings, up five places from its previous position of 79th, Bristol has also been placed joint fifth in the UK due to its success in the Research Excellence Framework (REF) 2014 when research intensity is taken into account.
This continues Bristol's positive trend, where it has climbed further still in both the QS World Rankings, where it was ranked 29th in the world and 7th in the country, and the Academic Ranking of World Universities, where it was ranked 63rd in the world and 8th in the UK.
The inaugural U.S. News Best Global Universities also ranked Bristol as 8th in the UK and 82nd in the world, placing it in the top 500 institutions across 49 countries.
Professor Sir Eric Thomas, Vice-Chancellor of the University of Bristol, said: "Bristol's position as a world leading university continues to be reinforced by our international university ranking. This is testament to the achievements of our staff and our students, as well as to our continued investment in the University's facilities and estate. Bristol is renowned for its academic excellence and it is pleasing to see this recognised in these international rankings.
"In addition, the REF 2014 results underline the outstanding quality of the world-class research carried out at Bristol. We purposefully chose to enter a high proportion of staff which reflects our research intensive ethos and the role this plays across our diverse research communities and in enriching our students' educational experience."
These latest rankings underline the University of Bristol's position among the world's most prestigious institutions, supporting the University's ability to attract world leading academics and the highest achieving students.