View all news
Biggest ever impact factor increase for University of Bristol journal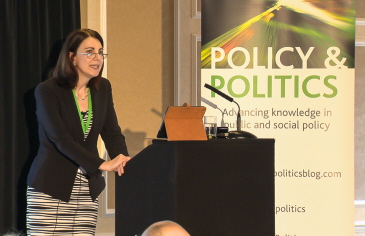 13 October 2014
The journal Policy & Politics, which is published by Policy Press at the University of Bristol, has announced its biggest ever increase in the world's journal rankings.
Its impact factor jumped by 72 per cent this year (to 1.302) placing it 13th out of the 46 journals worldwide in Public Administration.
The journal, managed by the School for Policy Studies, has a proven track record in spanning academic and practitioner debates and its website and blog reach a variety of audiences across all parts of the world.
Last month, Policy & Politics also held its largest ever conference on the theme of the challenges of leadership and collaboration in the 21st century.
The event included plenary lectures by four of the world's leading governance scholars and was attended by over 200 delegates from 33 countries.
Further information
Policy & Politics Annual Lecture 2015: Professor Anthony Giddens
On 17th March 2015 Professor Anthony Giddens will visit the University of Bristol to give the annual Policy & Politics lecture. Anthony Giddens is a world renowned sociologist, a Labour peer and author or editor of 40 books translated into over 40 languages worldwide. As adviser to Tony Blair, it was Giddens' "third way" political approach that was adopted as the Party's guiding political idea. Booking will open in January 2015.