View all news
Brian Duddell, 1943-2014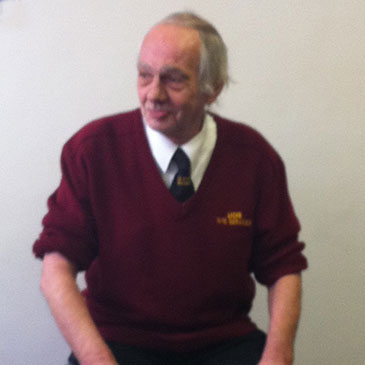 20 October 2014
Brian Duddell, who worked as a porter in the Queen's Building and the School of Mathematics for 23 years, has passed away. Liz Lynch, Site Services Manager, offers a tribute.
Brian joined Site Services as a porter in June 1990, after being made redundant from his role as porter at the Dingles department store on Queens Road, where he had spent the previous 24 years.
Brian's first role at the University was based in the Queen's Building and it soon became very obvious that Brian was a good guy to have around, 100 per cent reliable and extremely conscientious.
Brian later moved to the School of Mathematics, where he soon became very much part of the team. Although Brian didn't always have a lot to say, he was extremely helpful and always professional and had a fantastic knowledge of his building and the needs of his customer.
Brian's quiet demeanour was deceptive: he loved sport of any kind, and was known to enjoy a flutter on the races. He also made many friends in and around the University, as his local was the Robin Hood on St Michaels Hill.
Brian had gone nearly 20 years without any sickness, but two falls caused him some health issues, so at age 70 he decided it was time to take life at a slower pace, and he retired in June 2013.
The staff at Mathematics gave Brian a fantastic send-off on his retirement, and he was touched and very grateful that his last day was made so special by the many gifts and kind words.
As Brian lived locally we often bumped into him in and around the University, so it was very unexpected and sad to hear that he had passed away.
Brian will be missed by all who knew him.