View all news
Translating sport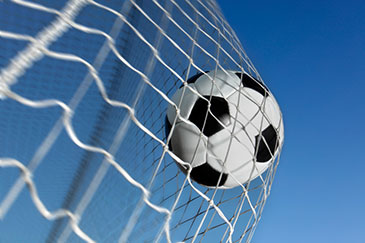 Press release issued: 28 May 2014
Do teams play better if their players share the same mother tongue? Is interpreting an aid to understanding or a barrier? How do interpreters shape the way we understand sporting events like the World Cup?
These and other questions will be addressed at an international conference on sport and translation, taking place this Thursday and Friday [29-30 May] at the University of Bristol.
Conference participants will be coming from all over the world to explore the connections between sport and translation. 'How have sporting ideologies been translated across cultures?', 'Sport and Translation and its Ethics' and 'Spirituality in Sports Fanship' are just a selection of the far-reaching range of topics that will be covered during the conference.
With excitement growing for this year's FIFA World Cup, the conference will also feature a free public lecture by University of Bristol Lecturer Dr David Goldblatt at Hamilton House, Stokes Crofton Thursday 29 May at 7pm.
Dr Goldblatt, author of a number of books on the culture of sport including The Ball is Round: A Global History of Football and the recently published Futebol Nation will be speaking on 'Futebol Nation? Brazil, the Language and Culture of Football'.
Dr Matthew Brown, one of the organisers of the conference, said: "We are delighted to be bringing together researchers from across the world to present their cutting-edge research into the links between sport and translation."
This interdisciplinary conference closes a year-long programme of events at the University encompassing workshops, work with local schools and public engagement activities.
The full programme is available here and the conference will be live tweeted at @sportandlx8