View all news
Professor Jake MacMillan FRS, 1924-2014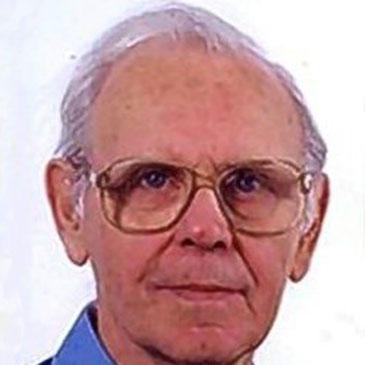 29 May 2014
Jake MacMillan, Emeritus Professor and Senior Research Fellow in the School of Chemistry, died recently. Professor Chris Willis offers a tribute.
Jake MacMillan began his career in industry with ICI, initially in the famed Akers Laboratory (ICI), Welwyn Garden City (1942-1962), where he discovered the important anti-fungal agent griseofulvin; subsequently he became a Research Manager in the Pharmaceuticals Division of ICI. Restless in what had become an essentially managerial role, he made the decision to seek a post in academia. He moved to a Lectureship at Bristol in 1963 to get back to his real love – front-line research.
He was appointed to a Personal Chair in 1978, subsequently serving as Head of the Department of Organic Chemistry and then Chairman of the School of Chemistry. Following his formal retirement in 1990 he became a Senior Research Fellow at IACR-Long Ashton and then Emeritus Professor and Senior Research Fellow in the School of Chemistry. To have distinguished careers in both the chemical industry and academia is an unusual and significant achievement.
Jake was born in Lanarkshire in 1924 and was the first person from his working-class family to go to university. He gained his BSc and PhD at Glasgow University and, always a passionate and gifted footballer, he played for the then Scottish First Division team Third Lanark as an amateur, turning down offers of professional football contracts in favour of a career in science.
Jake was a pioneer in the field of bio-organic chemistry, an area which is now given high priority under the title of synthetic biology. He built an interdisciplinary team of plant physiologists, biochemists, geneticists and chemists to tackle major scientific problems. Following his inspirational leadership, many of his research team went on to become noted scientists in their own right.
Jake was world-renowned for his work on gibberellins, compounds produced in minute quantities in higher plants which are essential for their normal growth and development. He was a scientist of the very highest standing and accomplishment. He was elected not only a Fellow of the Royal Society in 1978 but also a Foreign Associate of the US National Academy of Sciences in 1991. The combination of FRS and NAS membership is rare indeed and is testimony to his scientific standing.
He was passionate about a broad spectrum of science but always regarded himself as an organic chemist. Until very recently, he retained a strong presence at the University, giving sound advice and valuable support to his colleagues, in particular the younger ones in whom he took much interest and who enjoyed his wise words and keen insight. He was a great believer in the importance of both IQ and AQ (politely defined by Jake as 'application quotient') as being pivotal for success.
In his spare time Jake was a keen golfer and gardener, but central to his life was his family. He was immensely proud of his children and grandchildren. He was once asked if becoming Fellow of the Royal Society was the best thing that had ever happened to him. He replied: 'No, the best thing was meeting my wife'.
As well as being an outstanding scientist and inspirational teacher, above all Jake was an exceptionally supportive and generous colleague and friend who will be very much missed. It was a privilege and honour to know him – he gave so much and was an example to us all. One rarely meets people like Jake and it is life-enhancing to have done so.
Jake will be commemorated through the establishment of the MacMillan Postgraduate Prize in Organic and Biological Chemistry.