View all news
Exploring the Home Front and its legacies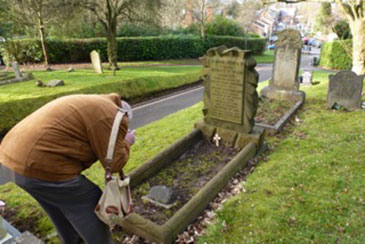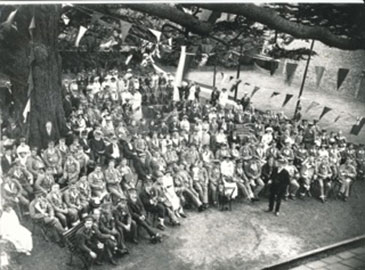 Press release issued: 16 May 2014
Some of the remarkable ways in which the British landscape was reconfigured by the First World War have been uncovered by a team of volunteers working on a project run by the University of Bristol and the University of York in the Lea Valley and Staffordshire.
The Home Front (1914-18) and its Legacies pilot project, funded by English Heritage, aimed to demonstrate the phenomenal national response to the First World War by recording the full spectrum of military and civilian buildings, places and spaces that were affected or created or modified during the war.
Non-professional volunteers from local communities recorded a range of places, some of which were obvious, such as new buildings for cordite production at the Waltham Abbey Royal Gunpowder Mills, and others more obscure, such as the domestic houses used by middle-class ladies for War Work or buildings from which nightly civil defence patrols were organised.
A total of 111 sites across the two areas were recorded, with findings grouped together for clarity under themes such as 'Civilian, domestic and agriculture' and 'Hospitals and convalescent care.'
In order to comprehend the full Home Front landscape as it was during the 1914-18 conflict, volunteers were encouraged to record and map sites that have been destroyed, as well as those that remain wholly or partially extant today.
Dr Nicholas Saunders from Bristol's Department of Archaeology and Anthropology, who co-managed the project, said: "War cuts to the heart of our emotions, it reshapes who we are, and affects our relationships in unpredictable ways. It leaves traces everywhere, in the physical and mental worlds that our ancestors and ourselves have created and inhabit.
"The First World War dramatically remade Britain and its people, and left a host of material and social remains – many are known, from village memorials to London's Cenotaph – but others lie undisturbed and undocumented in the countryside and towns that surround us.
"These are the extraordinary and unacknowledged aspects of our Great War heritage that this project has so convincingly revealed to have survived for a century, waiting to be brought back into history by the communities which created them and to whom they ultimately belong."
The materials developed by the pilot contributed to the creation of the project resource pack for the UK-wide project, known as: 'The Physical Legacy of the First World War and its Home Front, 1914-18'.
The project was managed by Dr Nicholas Saunders (Bristol) and Dr John Schofield (York), with a project officer, Emily Glass also at Bristol. Running between August 2012 and May 2013, its final report has now been published.
About The Physical Legacy of the First World War and its Home Front, 1914-18
The Physical Legacy of the First World War and its Home Front, 1914-18 is a UK partnership project, coordinated by the Council for British Archaeology, with funding from English Heritage, Historic Scotland and Cadw.
Running from 2014-18, the project is supporting community groups researching local places associated with the Great War with an online toolkit and guidance for recording the remains of surviving sites, structures and buildings around Britain.
This local knowledge will be presented on a UK-wide map of sites and projects, helping us to better understand the legacy of the War on our landscape and consciousness. The data is also submitted to the UK's national and local archaeological records to inform planning decisions and help to safeguard First World War remains for generations to come.
Pilot Project Twitter feed: @fwwhomefront
Physical Legacy of the First World War and its Home Front Twitter: @homefrontlegacy