View all news
Year 12 students challenged to use their maths skills to win £1,000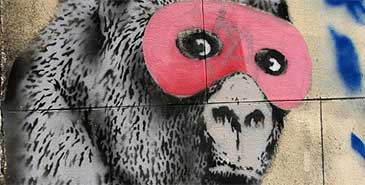 Press release issued: 20 May 2014
Year 12 students are being challenged to use their maths skills to solve an important real-world problem and win £1,000. The nationwide mathematical challenge, now in its second year, will be launched by the University of Bristol's Department of Engineering Mathematics next month [9 June].
Academics from the department have developed the challenge based on real-life case studies to provide school children with an insight into mathematical modelling and group work, two key aspects of the degree course. The winning team will receive their prize at a celebration event in September.
Whether it be minimising the lengths of tracks inside a computer processor, finding the best itineraries for an aircraft to follow, or choosing paths between interesting sites on Mars, calculating optimal routes between the different locations is vital to all of these activities. In each case the underlying mathematics is the same in the form of the travelling salesman problem, which is to find the optimum route.
Applicants will be asked to apply this challenge to a real-life case study. During a seven-day visit to Bristol what is the best route to take between 91 different locations in the city?
Professor Eddie Wilson, Head of the Department of Engineering Mathematics, said: "This is a really exciting competition that will give students the opportunity to work in teams and apply their mathematical problem-solving knowledge to answer a complex real-world question - both important skills that are valued highly by employers."
To celebrate the launch of the competition, Year 12 students from the local area will be invited to take part in an Engineering Mathematics Masterclass, which will take place on Thursday 26 June.
The Bristol Engineering Mathematics School Challenge is open to Year 12 student and the closing date for entries is Friday 14 July.
For more information about the challenge, visit: http://www.bris.ac.uk/engineering/departments/engineering-mathematics/competition.html
Further information
About the Department of Engineering Mathematics
The Department of Engineering Mathematics is a vibrant department with a strong international reputation for teaching and research into real-world applications of mathematics. It is the only mathematics department in a Russell Group university based in an engineering faculty, which gives the department unrivalled access to a wide range of industrial collaborations.