View all news
New book explores contemporary African literature in English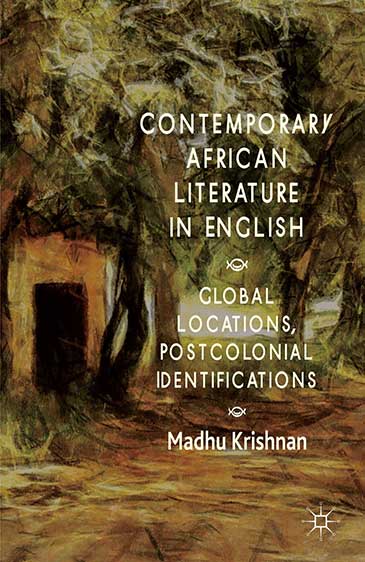 Press release issued: 16 May 2014
In her new book, Dr Madhu Krishnan, Lecturer in English Literature at the University of Bristol, explores the contours of representation in contemporary African literature in English.
Drawing on works by Chimamanda Ngozi Adichie, Aminatta Forna, Brian Chikwava, Ngũgῖ wa Thiong'o, Nuruddin Farah, Chris Abani and many more, Contemporary African Literature in English: Global Locations, Postcolonial Identifications closes the gap between aesthetic and political notions of representation in order to interrogate the role of the literary text in the circulation of a global image of Africa.
By questioning the demarcations of global and local as identifications, the book highlights the intersection between power, creativity and authority through which the very category of African literature emerges.
With chapters focusing on the construction of racialised identities, gender and conflict, the re-inscription of mythologies and strategies of address, the study addresses a broad range of issues and questions which shape the way that Africa is performed on a global stage, highlighting the contradictions and continuities of transnational literary production.
Dr Krishnan said: 'This book sprang from my interest in the ways in which 'Africa' has become more than just a place in a transnational and global imaginary. I was interested in how, for those of us living and working in Europe and North America, the idea of Africa has come to take on an almost out-sized resonance, and the ways that literature both plays with and is shaped by this vision.
"I hope that by examining the ways in which our ideas of the world beyond our borders are constantly being created and contested, this book might help contribute to an understanding of our own place in the world.'
Contemporary African Literature in English: Global Locations, Postcolonial Identifications by Madhu Krishnan is published by Palgrave Macmillan, £55
About Dr Madhu Krishnan
Madhu Krishnan is Lecturer in twentieth and twenty-first century Postcolonial Writing at the University of Bristol. Her research considers the construction and dissemination of a transnational idea of Africa in contemporary African writing, with particular interests in representation, space and transnationality. She has published numerous articles on African literatures and postcolonial studies in journals including ARIEL, Research in African Literatures, CLIO and Journal of Commonwealth Literature.