View all news
Study of colour films in Britain wins prestigious book prize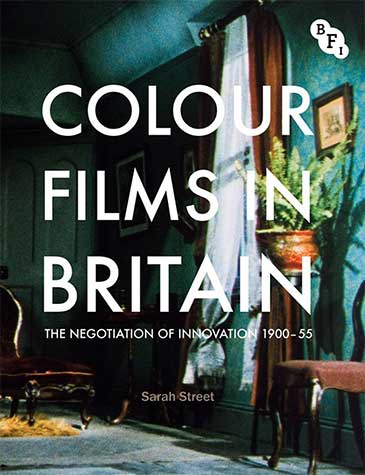 Press release issued: 29 May 2014
Professor Sarah Street from the Department of Film and Television has been awarded First Prize in the 2014 British Association for Film, Television and Screen Studies Best Book Prize for Colour Films in Britain: The Negotiation of Innovation 1900-55.
The book is the first study to trace the history of colour films, their styles and technologies in Britain during a half-century when colour films were far from the norm.
It demonstrates how many British inventors and filmmakers were captivated by the possibilities created by colour, exploiting different processes and producing films that demonstrated remarkable experimentation and quality.
Beautifully illustrated by stills from many important short and feature films, Colour Films in Britain includes detailed textual analyses of celebrated and lesser known films including The Open Road, This Is Colour, Blithe Spirit, The Life and Death of Colonel Blimp, The Red Shoes, The Tales of Hoffmann, The Ladykillers and Moulin Rouge.
The BAFTTS prize judges said: "This book boasts a wealth of original research and embraces the technological, aesthetic, cultural and industrial nexus of ideas around colour on film.
"The British historical context is particularly illuminated. Street teases out the nationalistic discourses around the UK's use of Technicolor and its innovations ably and persuasively. What this amounts to is a gripping story about how cultures deal with change.
"The book is quite brilliant and admirably lucid in the way it describes the sensibilities of colour perception. A breath-taking level of archival work underpins the writing here, and Street vitally incorporates a commentary about all of the difficulties of dealing with fragile, faded material; hence she takes care to be tentative in her analysis. This feels like a book which is destined to make us all more colour conscious."
Colour Films in Britain: The Negotiation of Innovation 1900-55 is published by BFI/Palgrave Macmillan, £19.99 (paperback)