View all news
Annie Burnside awarded highest distinction in France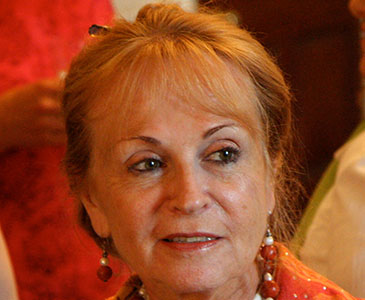 21 May 2014
Annie Burnside, a Bristol alumna and former Warden of the University's Clifton Hill House, has been made Chevalier dans l'Ordre National de la Légion d'Honneur.
The National Order of the Legion of Honour is the highest decoration in France, and was established by Napoleon Bonaparte in 1802.
Mrs Burnside, also a former member of University Convocation (which represents Bristol alumni), taught in the University's French Department until 1999 and has been the Honorary French Consul in Bristol since 2003. Her work for the French community in Bristol is extensive and includes founding the French school in Bristol and the city's Alliance Française, as well as other roles in business and administration.