View all news
Launch of WUN collaborative MOOC on globalisation of higher education and research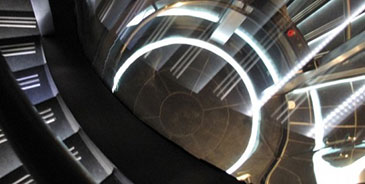 26 March 2014
A WUN (Worldwide Universities Newtork) inter-institutional MOOC (massive open online course) taught by Professor Susan Robertson in the Graduate School of Education and Professor Kris Olds (University of Wisconsin-Madison) has been launched on the Coursera platform.
The course, Globalizing Higher Education and Research for the 'Knowledge Economy', is designed to examine an array of issues related to the globalisation of higher education and research. The main objective of the course is to enable students to better understand how and why universities are engaged in the globalisation process, as well as what the key implications of this development process are.
Globalizing Higher Education and Research for the 'Knowledge Economy' is designed to help students better understand some of the complex changes worldwide higher education systems are undergoing. Universities and higher education systems worldwide are being transformed by new and changing actors, practices, programs, policies, and agendas. From notions of 'global competency' and 'international branch campuses,' to ever more common perceptions that international collaborative research is a desirable objective, through to the phenomena of bibliometrics, rankings and benchmarking that are framed and operate at a global scale, contexts are changing.
Professor Susan Robertson and Professor Kris Olds collaborate on the WUN project Global Regionalisms, Governance and Higher Education and edit the Global Higher Ed blog.