View all news
New book explores the Roman paratext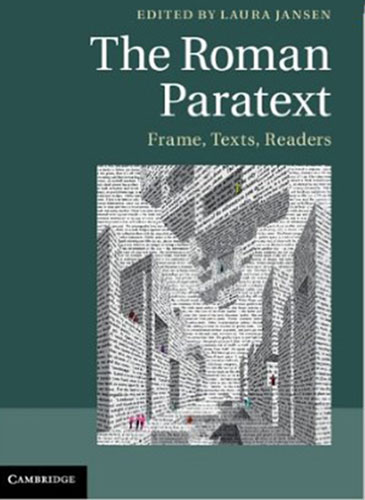 Press release issued: 21 March 2014
'What is a paratext, and where can we find it in ancient Roman texts? How do we interpret these texts 'paratextually'? And what does this approach suggest about a work's original modes of plotting meaning, or the assumptions that underpin our own interpretation? These are just some of the questions explored in a new book edited by University of Bristol classicist, Dr Laura Jansen.
The Roman Paratext is the first synoptic study of the frame and its reception within the broad sphere of Roman studies. Its contributions, which span literary, epigraphic and visual culture, focus on a wide variety of paratextual features and other structural phenomena in order to propose a new direction in the criticism of the form.
The book explores cultures of reading, writing, editing, revision and publishing, and argues for a new critical thinking about the construction of interpretative communities through the lens of the paratext.
Dr Jansen said: "I hope that this publication will be of interest to students of ancient and modern literatures and cultures alike. Each chapter offers novel readings of a variety of texts from the unexplored perspective of a preface, a title, an index, a decorative feature, a postscript, or even a modern book cover, prompting us to revise our interpretation of these texts, as well as the socio-cultural and political context in which they were produced."
The Roman Paratext: Frame, Texts, Readers edited by Laura Jansen is published by the Cambridge University Press; £65.
About Dr Laura Jansen
Dr Laura Jansen is a lecturer in Latin Language and Literature at the University of Bristol. She teaches topics ranging from Latin literature, culture and philosophy to literature and the theory of criticism. She is currently completing a monograph entitled Authors on the Edge, which explores how the editorial habits of Roman authors alter our reading experience and perception of Latin literature. Her next project is on the presence of Classics in the works of Jorge Luis Borges.