View all news
Joan Langan, 1953-2014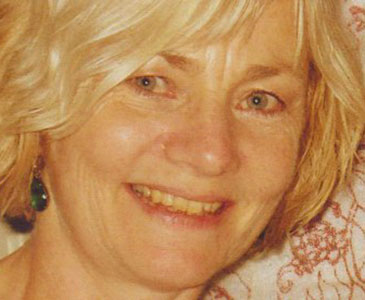 28 March 2014
Joan Langan, Senior Lecturer in Social Work at the School for Policy Studies, died recently. Her colleagues, Dr Liz Lloyd and Professor Randall Smith, offer a tribute.
Joan Langan came to the University of Bristol in 1989 as a Research Associate in the Norah Fry Research Centre. Prior to her arrival she had practiced in a mental health team in Norfolk Social Services, having qualified in social work at the University of East Anglia in 1978.
Joan's focus was always on doing research that could make a difference. In 1992 she moved across to the School for Advanced Urban Studies, where she continued to develop her expertise in mental health with the main emphasis being on user involvement in the assessment and management of risk. The Joseph Rowntree Foundation funded a study of the involvement of mental health service users (all of whom were judged to pose a risk to themselves or others) in risk assessment and management shortly before and after they were discharged from psychiatric inpatient treatment into the community. Such involvement was extremely limited. Indeed, some service users could not be included in the study because they had not been told that they were deemed to be a risk to others. Seeking the views of mental health service users themselves was pioneering at the time.
Joan was a valued teacher on the MSc in Social Work at the University, her wit and intelligence enlivening lectures and team meetings alike. She was committed to her role as tutor and to the involvement of the social work profession and service users in social work education. Between 2004 and 2010, Joan took on an additional role as a Mental Health Act Commissioner, becoming one of the few social workers to do this. In this role, she became keenly aware of the restrictions placed on people judged to lack mental capacity. She was determined to secure funding to explore how the controversial Deprivation of Liberty Safeguards (DoLS), introduced into the Mental Capacity Act in 2007, would affect people's lives. This project, funded by the NIHR School for Social Care Research, was under way when Joan was diagnosed with leukaemia in October 2012.
Joan's concerns centred on the complexity of the DoLS framework and the legal, ethical, conceptual and practical difficulties of determining what constituted a 'deprivation of liberty' for different people in different circumstances. She feared that this might mean that the good intentions behind the safeguards – to protect the rights of people who lacked capacity and were deprived of their liberty for their own safety – would be extremely difficult to achieve in practice. Her concern was vindicated by the findings of the review of the Mental Capacity Act published by the House of Lords in the week after her death.
Outside of work, Joan's zest for life was manifest in the large circle of friends with whom she pursued her varied interests – coastal walks, open air swimming in the sea off the Pembrokeshire coast or in Bristol's Henleaze Lake, music gigs, cinema. She cared about style – 1950s especially – and searched out vintage clothes from charity shops. She managed the restrictions of life post-leukaemia by reading voraciously. She met the challenges with characteristic tenacity, a stream of conversation, a concern about others. She was buoyed by the support of friends and enjoyment of, and pride in, her family, including a joyous celebration of her 60th birthday in August 2013. She is survived by her husband David, son Adrian, daughter Fionnuala, grandchildren Jacob, Dylan and Theo, mother Kathleen, and sister Maggie.