View all news
Bristol named 'best city to live in the UK'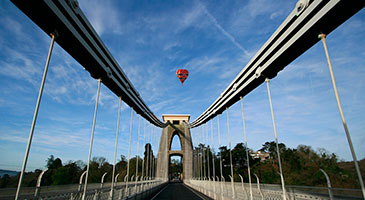 25 March 2014
Bristol has been declared the best UK city to live in by The Sunday Times.
The paper's survey, Best Places to Live in Britain, awards Bristol top place by virtue of its 'great shopping, buzzing social scene and glorious scenery'.
It also cites the city's 'bucketloads of history and heritage from Brunel to Banksy, along with a great choice of housing, fantastic transport links […] and a real sense of growing economic importance and creative energy'.
The accolade comes on the heels of another survey of 'The most liveable cities in Britain' in which Bristol also came first.
Please note: The Sunday Times charges for access to its online content. However, the survey was reported on by many other outlets, including the Bristol Post.