View all news
Economics student tops BAT Hall of Fame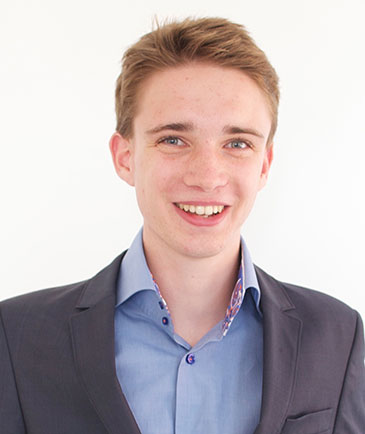 26 March 2014
First-year Economics student Robert Bell has achieved the highest score in Europe, the Middle East and Africa in an online test that assesses business and financial aptitude.
The Bloomberg Aptitude Test (BAT) is devised by financial data, news and software company Bloomberg, and measures participants' level of financial knowledge and overall aptitude to succeed as a business or finance professional.
Bell scored full marks in two of the eight subjects tested, and his total score is on the 99th percentile overall. He tied for first place with a student from the University of Cambridge, and appears in the BAT February Hall of Fame.
After receiving their BAT score, students can choose to enter a Talent Search database where they can market themselves anonymously to more than 20,000 financial companies that use the Bloomberg Professional Service to find new talent for their entry-level job opportunities.
More than 119 students from the University – on degree courses ranging from Economics and Mathematics to Engineering and Law – have taken the BAT to date, with most candidates achieving an overall score on or above the 78th percentile. Thirty-nine Bristol participants have been approached by potential employers as a result of taking the test.

Bloomberg works with the University's Careers Service to offer the test to students. Forthcoming BAT sessions will be included on the Careers Service events list when they become available.
Alternatively, students can participate via the Bloomberg website.