View all news
Bristol hosts top US students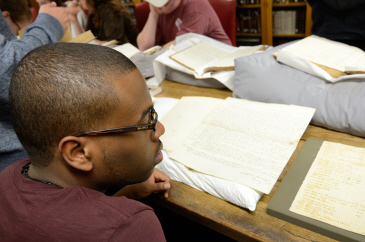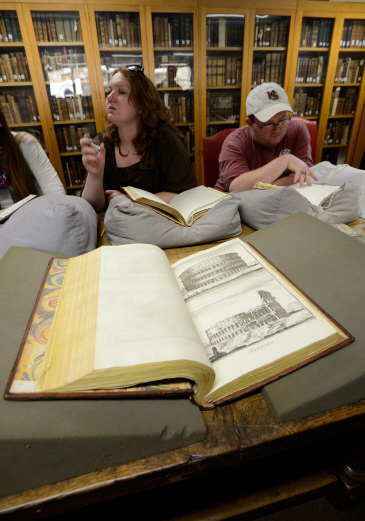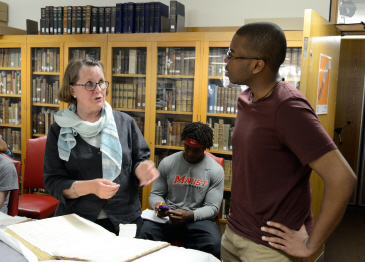 Press release issued: 6 June 2014
Students from the United States are spending a month in Bristol as part of the second annual Fulbright Summer Institute.
The University of Bristol is one of nine institutions to host the prestigious Fulbright Commission's Summer Institute, which was established to increase knowledge of the culture, heritage and history of the UK.
Nine undergraduates from the US, who have been awarded scholarships in recognition of their academic achievements, will spend four weeks in the city taking part in various meetings, workshops, seminars and field trips looking at the role Bristol has played in American history.
The programme of events will feature slavery and Atlantic Heritage as themes, focusing on the notorious Triangle Trade, which saw ships leave from Bristol with manufactured goods which were then traded for slaves in West Africa.
From there, the ships would cross the Atlantic to the European-owned plantations in America and the Caribbean. The slaves would be traded for sugar, rum or tobacco, before returning to Bristol.
On Thursday [5 June] the Fulbright students visited the University's Special Collections Library, where they had the opportunity to examine the exhibits, including the Pinney Papers - a collection of accounts, notebooks and other documents dating from 1650 – 1884 relating to the Pinney family business in Dorset and the West Indies.
Other activities include a harbour tour with Professor Mark Horton, field trips to Plymouth, Exmoor, Bath and Bideford and community work at the Berkley Castle dig.
The students will also take part in a sugar workshop entitled 'How sugar has changed the world' as well as organised social events including a play at the Old Vic and a Gloucestershire vs Glamorgan cricket match.
On 19 June, the students will meet George Ferguson, Mayor of Bristol.
The Fulbright Commission was founded in 1948 to foster mutual cultural understanding through educational exchange between both nations. It has a distinguished history built on the legacy of the late Senator J William Fulbright and the global Fulbright Programme is one of the most prestigious awards programmes world-wide operating in over 150 countries, with over 300,000 alumni.
International Recruitment Officer for the USA, Gary Coulter, said: "This is the second time Bristol has had the opportunity to host a Summer Institute and we're one again excited to showcase the city's rich heritage.
"These students will return to the US and their respective universities where they will act as ambassadors for our city. It not only promotes Bristol as a place to visit, but also as somewhere students might want to study in the future."
The University of Bristol Summer Institute has been organised by the International Office and the Faculty of Arts, involving academic staff from Archaeology and Anthropology, Drama, Modern Languages, History, Philosophy, English, Theology and Music.