View all news
Dr David Langley named as recipient of inaugural Carter Award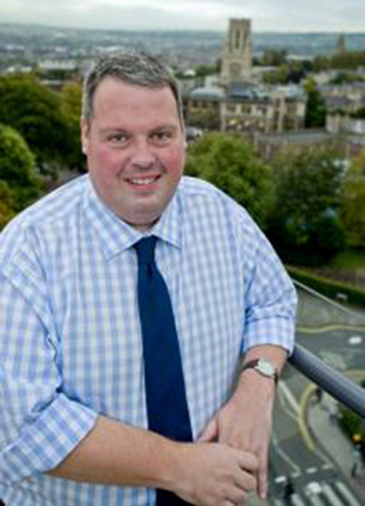 13 June 2014
Dr David Langley, Director of Research and Enterprise Development at the University of Bristol, has been awarded the inaugural Carter Award for Excellence in Research Management and Administration by the Association of Research Managers and Administrators (ARMA).
Named in honour of former ARMA Chair Dr Ian Carter, the Award has been created to recognise an individual who has demonstrated an exceptional impact on the enhancement of the research support environment, consistently contributing to the profession through active participation in ARMA or on behalf of ARMA or to the research management and administration sector in general.
Comprising a group of professional peers, the Carter Award judging panel was unanimous in its decision to honour Dr Langley. Panel Chair, Dr Louise Shelley of Cardiff University said: 'David is a highly visible leader and practitioner of research management and a passionate advocate for its professionalization. He was co-author of the study Professionalising Research Management in 2009, which was a catalyst for the foundation of the ARMA Professional Development Framework and professional qualifications.'
Dr Ian Carter presented the Award to Dr Langley at ARMA's Annual Conference Gala Dinner. Dr Carter was magnanimous in his praise for Dr Langley's contribution to research management, commenting that 'David is a highly effective ambassador for our profession'.
Dr Langley said: 'It is an honour to be the first recipient of this award, which recognises the contribution of Ian Carter to the development of ARMA and therefore to the growth and professionalization of research management and administration.'