View all news
£4.3 million boost for pioneering health research centre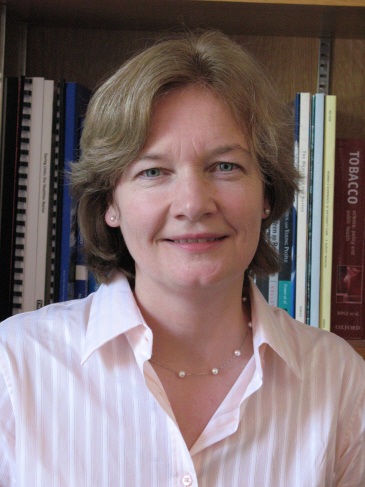 Press release issued: 27 February 2014
A research centre which focuses on improving the health and wellbeing of children has been awarded £4.3 million funding to continue its work for a further five years.
The Centre for the Development and Evaluation of Complex Interventions for Public Health Improvement (DECIPHer) tackles key public health issues such as smoking, obesity and mental health.
The renewed funding will enable experts from the Cardiff, Bristol and Swansea Universities to continue their work with children and young people across Wales and the South West, looking at how to tackle the social, environmental and behavioural issues which underlie health problems later in life.
DECIPHer research seeks to develop practical and innovative interventions, to follow them through and to see them implemented and evaluated, both locally and nationally.
DECIPHer is one of five Public Health Research Centres of Excellence in the UK which have been established by eight funding partners under the auspices of the UK Clinical Research Collaboration (UKCRC).
It has attracted an additional £28 million in additional grant funding since its inception in 2009 and has become a focal point in Wales and South West England for collaboration between academia, policy, practice and the public in public health improvement research.
Professor Rona Campbell, from the School of Social and Community Medicine at the University of Bristol, who also holds an Honorary Chair at Cardiff University, has been appointed the new Director of DECIPHer after being Co-Director for the last five years. Co-Directors Professor Simon Murphy and Professor Ronan Lyons will lead the centre's work at Cardiff and Swansea Universities.
Professor Campbell said: "DECIPHer has established itself as a centre of excellence for public health research focusing on children and young people. I am delighted to lead this dynamic collaboration between the Universities of Cardiff, Bristol and Swansea, alongside the public health policy and practice communities, to make a lasting impact on the health of children and young people across Wales, the South West of England, and internationally."
Among DECIPHer's successes to date is the ASSIST smoking prevention programme, which has targeted Year 8 pupils in 350 schools and has been proven to reduce smoking. If implemented throughout the UK, it is estimated that the ASSIST programme would prevent 40,000 young people taking up smoking each year.
There are four key programmes of research which will be developed further over the next five years, covering issues such as healthy eating, smoking, substance use, sexual health, and increasing physical activity.
Further information
About DECIPHer
DECIPHer, the Centre for the Development and Evaluation of Complex Interventions for Public Health improvement, is one of five Centres of Excellence in Public Health Research funded through the UK Clinical Research Collaboration (UKCRC). DECIPHer aims to conduct research that will lead to measurable improvements in the health of children and young people and identifies policies and interventions that are readily adopted, implemented and maintained.
The UKCRC brings together the NHS, research funders, industry, regulatory bodies, Royal Colleges, patient groups and academia in a UK-wide environment that facilitates and promotes high quality clinical research for the benefit of patients. The funding partners contributing to this joint initiative are:
British Heart Foundation
Cancer Research UK
Department of Health
Economic and Social Research Council
Medical Research Council
Health and Social Care Research and Development, Public Health Agency, Northern Ireland
National Institute for Social Care and Health Research, Welsh Government
Wellcome Trust
Administrative management of the centres for the second five year period of funding will be provided by the Medical Research Council.
The five UKCRC Public Health Research Centres of Excellence are:
CEDAR, the Centre for Diet and Activity Research
The Centre of Excellence for Public Health Northern Ireland
DECIPHer, the Centre for the Development and Evaluation of Complex Interventions for Public Health improvement
Fuse, the Centre for Translational Research in Public Health
The UK Centre for Tobacco and Alcohol Studies (UKCTAS)