View all news
Social Policy students named Future Leaders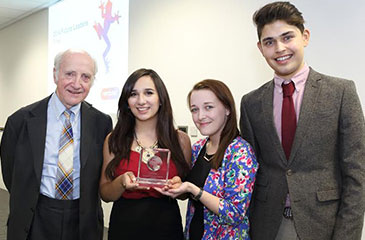 18 December 2014
A team of three undergraduates from the School for Policy Studies is among the winners of the 2014 npower Future Leaders competition.
The competition challenges students to develop a project with a positive environmental impact and a lasting legacy at their university. Love Bristol, a team comprising BSc Social Policy students Zeynep Gunes, Caspar Moran and Perran Byles, won for their proposal for a campus-based charity shop that would sell goods donated by departing graduates that new undergraduates would need.
As part of their prize, the team (along with winners from the universities of Durham and East Anglia) will visit the Amazon rainforest next year to help on a renewable energy project.
For details, see the news item on the School for Policy Studies website.