View all news
Nature-inspired engineering project wins Leverhulme grant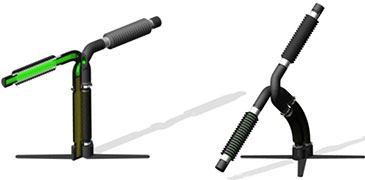 9 December 2014
A project to develop 'biomimetic' devices that re-orientate in response to light has been granted funding by the Leverhulme Trust.
The research grant of £210,000 has been awarded to the University for 'Remote Chemical Sensing, Signal Transmission and Control of Self-Actuating Structures', an interdisciplinary project led by Paul Weaver, Professor in Lightweight Structures in the Advanced Composites Centre for Innovation and Science (ACCIS) and the Department of Aerospace Engineering.
The work is inspired by the chemical sensing, signal transmission and control observed in sun-tracking plants, and could have applications in a number of different fields. Foremost of these is the solar tracking of photovoltaic panels, for which current methods are expensive and problematic and prevent higher energy yield. Other possible areas of application are energy scavenging for better aircraft fuel efficiency and soft robotics for safer human-robot interaction.
The research team includes Professor Ian Bond in ACCIS and the Department of Aerospace Engineering, Dr Jonathan Rossiter in the Department of Engineering Mathematics and the Bristol Robotics Laboratory, and Dr Charl Faul in the School of Chemistry.