View all news
UBU Student Election Results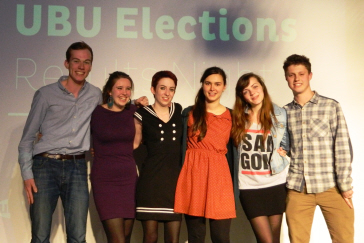 Press release issued: 1 April 2014
After a week of campaigning, the results of the UBU (University of Bristol Students Union) Elections have been announced.
This year, 20,519 votes were cast by 4,155 voters – 1,248 of which were cast by 177 voters in the final hour before voting closed. This broke the UBU record for the highest number of votes ever cast in one hour.
The inclusion of a dedicated full-time Postgraduate Officer led to an increase in voting among postgraduate students.
The schools with the highest turn-outs were Law, Chemistry, Economics, Finance and Management, and Geographical Sciences.
UBU runs elections in various forms throughout the year, for everything from Course Reps to NUS Delegates.
Across all elections, 6,330 have taken part and cast a vote this year, which is over 30 per cent of the student body.
These elections were for Full-Time Officers as well as Part-Time Officers and Senate Representatives – these are faculty led and sit on the Senate body.
You can see the full list of winning candidates on the UBU website.