View all news
Joyce Ferrier, 1925-2013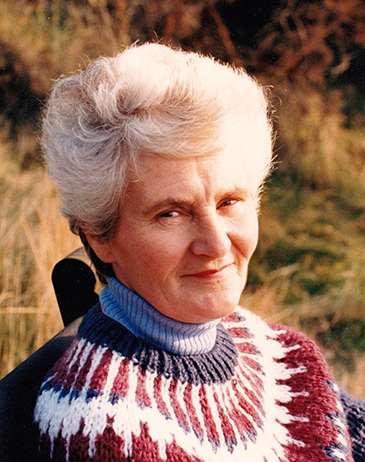 24 March 2014
Joyce Ferrier, former secretary in the Departments of French and Italian, died in late 2013. Professor John Parkin offers this appreciation.
Joyce Ferrier, who died shortly before Christmas 2013, worked as secretary within the French Department, and briefly in Italian as well, from 1966 up to her retirement in 1988. This was an important period for administrative work within both the Arts Faculty and the University at large, as computing, spread-sheeting and word-processing skills became a necessity for staff who initially had worked to an entirely different and in truth less demanding agenda.
Along with a team of colleagues Joyce rose to the challenge, while also maintaining a friendly rapport with staff, students and of course her immediate workmates. Her sympathetic and indeed motherly attitude to personal relations was something we all appreciated, a point especially true of the different Heads of Department with whom she worked particularly closely, and of the students to whom she gave unofficial counselling, always, I am sure, gratefully received.
Unfailingly committed and reliable, Joyce left a noticeable gap when her professional service ended, though retirement saw her take up important roles in connection with speech therapy and breast cancer, of which she had herself been a victim but on which she lectured to local audiences with unshakable good humour and compassion. In due course, she was to endure further health problems, but, given the support of her daughters, their families, and particularly her devoted husband Graham, she maintained several contacts with former colleagues and a significant interest in departmental business.
She leaves a fund of memories for those of us who knew her and indeed cherished her as a supportive, sincere, amiable and loyal member of the administrative team in Bristol Languages.