View all news
Elsa Hammond launches boat at Bristol's MShed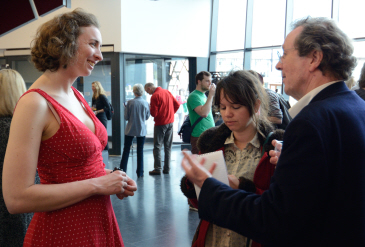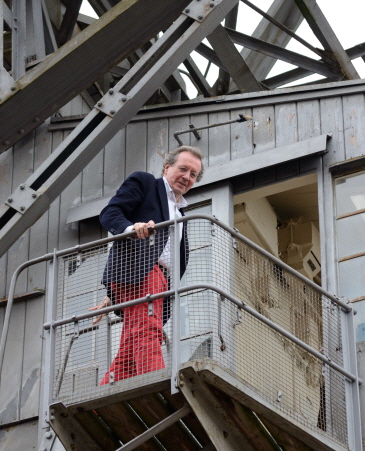 4 April 2014
Bristol student Elsa Hammond has celebrated the completion of her boat and is one step closer to the start of her Solo Pacific Row.
Elsa Hammond's ocean rowing boat is finally complete and she celebrated this milestone on Wednesday 2nd April in the presence of her supporters including the Mayor Bristol, George Ferguson.
The crowd experienced a taste of the challenges that Elsa will face as she performed a full capsize test in the harbour.
Elsa said: "It was great to have such fantastic support from the Mayor and guests. Thank you to all of the individuals who attended and the organisations who made it possible."
From 7 June 2014 Elsa will row solo and unsupported for 2,400 miles, from California to Hawaii, in the first ever New Ocean Wave Great Pacific Race. Elsa's 24 foot rowing boat has no engine or sails, every mile she travels will be powered by her own effort. She will carry all the supplies she needs for the months at sea.
Throughout the row, Elsa will recognise inspirational women across the world. Each mile will be dedicated to a woman who has impacted someone's life - relatives, friends, colleagues, heroines - anyone can dedicate a mile in celebration or memorial of someone they wish to recognise. Their name will be printed on the boat and accompany Elsa across the Pacific. As Elsa rows their mile she will send out messages of support, and certificates of dedication will be issued.
To sponsor and dedicate a mile visit www.2400women.com.