View all news
50 years of bringing molecules to life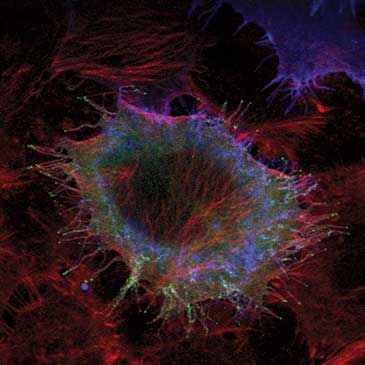 1 April 2014
Bristol Biochemistry is 50 years old this week.
Initially taught as an offshoot of the chemistry programmes, biochemistry emerged as a separate discipline within the University of Bristol in April 1964 when Senate approved the establishment of a new Department of Biochemistry. The first undergraduate intake arrived in October 1964. Initially under the leadership of Phillip Randle, and subsequently Brian Chappell, the department grew rapidly. It quickly established an impressive international reputation that remains to this day.
Over the past 50 years Bristol Biochemistry has produced an extremely talented series of graduates who have gone on to excel in their varied careers: as Colworth Medal holders; Fellows of the Royal Society; respected world leaders in their fields of research; heads of prestigious academic institutions, businesses and corporations; and even a rock star. All of this has been achieved through culturing an innate interest in the fundamental study of the molecular processes that underlie life itself. The Bristol flavour of biochemistry has always been rigorous, quantitative, and with a strong molecular focus. These demanding but successful approaches continue to dominate both its research and teaching programmes.
The School of Biochemistry will be holding a 50th anniversary celebratory weekend later in the year (6-8 September). All alumni are very welcome to attend. Further details are available from the school website.