View all news
Green Impact Awards 2012/13 now open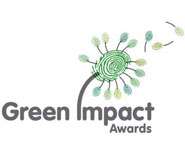 11 December 2012
The University has launched its 2012/3 Green Impact Awards, a scheme encouraging and rewarding efforts by University staff and students to reduce its environmental impact and increase sustainability.
This year there is a new award for students in halls, in addition to recently created awards for catering staff, University hospitals and dental practices, and laboratories.
Green Impact challenges staff and students to implement a number of practical actions that will help the environment. The more actions completed the more points are scored, leading to a Bronze, Bronze Plus, Silver or Gold Award.
For more information on how to sign up, please go to the Green Impact website or email green-impact-awards@bristol.ac.uk.