View all news
New Dean chosen for Medical and Veterinary Sciences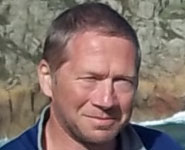 3 December 2012
George Banting, Professor of Molecular Cell Biology in the School of Biochemistry, has been selected to succeed Professor Clive Orchard as Dean of the Faculty of Medical and Veterinary Sciences.
Professor Banting's research work focuses on the molecular mechanisms underlying membrane traffic pathways in mammalian cells, and how the 50,000 or so different proteins produced by each cell are delivered to the correct destination within or outside it. His recent work has focused on tetherin (CD317), a membrane protein present in many cell types which has been shown to play multiple roles, from regulation of the actin cytoskeleton in polarised epithelial cells to restriction of the release of a range of enveloped viruses, including HIV.
He regularly reviews papers and grant applications for a range of journals and funding organisations. He is a member of the British Society for Cell Biology, the American Society for Cell Biology, and the Biochemical Society, in the latter of which he served as chair of the Editorial Board of the Biochemical Journal (2004-2008).
Professor Banting said: 'I'm greatly honoured to be selected as Dean of Bristol's Faculty of Medical and Veterinary Sciences. I relish the opportunity to work with the many colleagues who have helped to build and maintain this Faculty's outstanding reputation for research and teaching, and I look forward to the challenges ahead in the rapidly changing environment of higher education. '