View all news
Graduate student launches Russian Art Week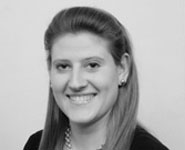 22 November 2012
Theodora Clarke, a PhD student in History of Art, has launched the first Russian Art Week (22-28 November), a major new project in London that aims to bring together the commercial and academic art worlds.
Russian Art Week builds on the success of her online arts magazine, Russian Art and Culture, which originated from a blog she began while at Bristol. In 2011 she held a conference on Russian art at the University, sponsored by Bristol Institute for Research in the Humanities and Arts.
Russian art sales take place twice a year (May and November) at the major auction houses in London, but there are also cultural events: this month sees exhibitions at the Saatchi Gallery, Erarta, Regina and ArtMost, as well as a Russian Futurist performance at Pushkin House and several plays by Chekhov.
'There used to be no single place to find all this information,' said Theodora, 'so I decided to set up an online platform for Russian Art Week. We list all the sales, exhibitions and events going on, rather like Time Out, but focused solely on Russian art and culture. This, plus a downloadable guide, means that we can make Russian Art Week much more accessible to the public.
'I've been amazed at the positive reaction we've had to this project. All the galleries, auction houses and dealers have been hugely helpful. Ultimately we're all interested in Russian art and culture and want to promote it in the UK.'
Please contact Theodora Clarke for further information. You can also download her free guide to Russian Art Week.