View all news
Engineer turned historian investigates Avonmouth's past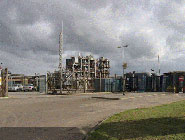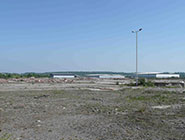 Press release issued: 15 October 2012
A chemical engineer who worked for Imperial Smelting and ISC Chemicals at Avonmouth and is now studying for a PhD at the University of Bristol on the history of the site is hoping to track down other past employees to help with his research.
Roger Bingham wants to hear about their experiences working at both the smelting and chemical sections of the company. Having worked at ISC for 26 years between 1967 and 1993, he recently completed an MA from Bristol's Department of Historical Studies on the rise and fall of the company at Avonmouth.
The site was first used for industrial purposes during the First World War when the government built a munitions plant, including a facility providing sulphuric acid for the manufacture of explosives and fertilisers. In 1917, the National Smelting Company erected a zinc smelting plant next to the munitions factory and then took over the whole site from the Ministry of Munitions in 1923.
The company was restructured as the Imperial Smelting Company (ISC) and expanded its zinc production throughout the 1930s. Alongside its main metallurgical interests, it developed various chemicals to use the excess sulphuric acid it produced.
By the end of the 1970s, over 3,000 people worked on the combined sites now owned by several different chemical and metallurgical companies – but by 2011, after various acquisitions, mergers, sell-offs and shutdowns, all manufacturing plants at the site had been demolished and most traces of their occupation removed.
In a recent article in The Regional Historian, the magazine published by the Regional History Centre of the University of the West of England, Roger Bingham explores one of the most important factors that contributed to this situation: the 1987 Montreal Protocol which led to the complete phasing out of chlorofluorocarbons (CFCs), by then an important part of the economics of the chemicals part of the site.
Roger Bingham said: "I spent half a working lifetime designing, commissioning and operating the plants that were built on the site. Many local families were involved over several generations. The story of the site reflects changing national and international priorities over a century; it is also the story of the people who worked there. It is a story that needs to be written while the archival material and memories are still available."
Any former employees of Imperial Smelting and ISC Chemicals at Avonmouth willing to share their memories, please contact Roger via email: rb0020@bristol.ac.uk