View all news
Honorary degrees awarded at the University of Bristol – Thursday, 19 July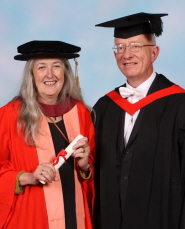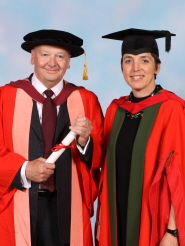 Press release issued: 19 July 2012
Bristol University is awarding honorary degrees to Professor Mary Beard and Professor Sidney Ricketts at today's degree ceremonies in the Wills Memorial Building.
Professor Mary Beard
, who is Professor of Classics at Cambridge University, will receive a Doctor of Letters degree.
She is the Classics editor of the Times Literary Supplement, and author of the blog 'A Don's Life', which appears in The Times as a regular column. In addition to this, she has also written 10 books on ancient history and presented a number of television series.
Professor Beard is also Vice-President of Bristol University's Institute of Greece, Rome and the Classical Tradition.
Professor Sidney Ricketts, one of the country's leading veterinary practitioner scientists, is being honoured with a Doctor of Science degree.
His long and distinguished career saw him become a partner at Rossdale and Partners, one of the best equipped equine veterinary practices in the world. As a pioneer in the field of equine stud medicine, he has established an equine pathology laboratory which has referrals from 500 other veterinary practices from all over the United Kingdom and Europe.
Professor Ricketts began studying at Bristol University's veterinary school in 1965, securing one of the 30 places available. Throughout his career, he's continued to support the University and the new Alborada Building at Langford, opened earlier this year, was based upon Sidney's design.
An honorary degree is a major accolade, awarded in recognition of outstanding achievement and distinction in a field or activity consonant with the University's mission.
Further information
The official photographs and speeches delivered by the public orators at each ceremony are available to the media on request from the University's Press Office.