View all news
Honorary degrees awarded at the University of Bristol – Wednesday, 18 July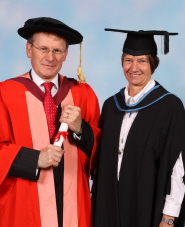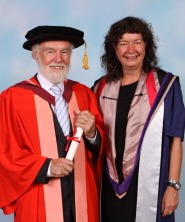 Press release issued: 18 July 2012
Bristol University is awarding honorary degrees to Sir Stephen Laws and Professor David Harvey at today's degree ceremonies in the Wills Memorial Building.
Sir Stephen Laws
will receive a Doctor of Laws degree in recognition of his outstanding 37 year career as a lawyer in the Civil Service.
In 2006, he became First Parliamentary Counsel, which meant he was one of the three most senior lawyers in the Civil Service and has worked on many of the bills which have become acts of Parliament over the past few decades.
As the first member of his family to go to University, Sir Stephen is has been a strong supporter of the Access to Bristol project, encouraging school children to consider going to university who might not otherwise have done so.
Human geographer Professor David Harvey is being awarded a Doctor of Science degree for a lifetime of innovative and internationally recognised work.
Professor Harvey published his first book Explanation in Geography while working at the University of Bristol between 1961 and 1968.
He's described as the most influential human geographer of the late 20th and early 21st century, with work now spanning over 50 years and covering more than 40 disciplines.
An honorary degree is a major accolade, awarded in recognition of outstanding achievement and distinction in a field or activity consonant with the University's mission.
Further information
The official photographs and speeches delivered by the public orators at each ceremony are available to the media on request from the University's Press Office.